The 2021 Professional Service Management Awards are now open for nominations. PSMA2021 offers a great opportunity to highlight the achievements of those around you – IT service management individuals and teams – whose skills, commitment and imagination have marked them out for special recognition. Why not put your organisation, colleagues or partners forward for an award this year?
The awards will be presented at a special PSMA ceremony during the itSMF UK Digital Conference on 15-16 November. This year's categories are:
Innovation and Achievement
Service Management Team of the Year
Young ITSM Professional of the Year
Ashley Hanna Contributor of the Year
Thought Leadership Award
Service Provider of the Year
Review the categories and make your nomination!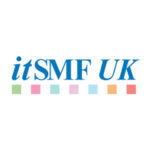 itSMF UK is the country's leading membership association for service management professionals – with members ranging from individual service management practitioners to large multi-national organisations.
We have spent the last three decades helping ITSM professionals both to be better and to do better. As the first of an international network of itSMF chapters, we continue to enrich the working lives of our members through our conference and events, professional guidance, focused content, annual awards, competency management, leadership council, member groups, and new communities of practice.
View our membership video or visit us at www.itsmf.co.uk