SMtech forum – Service Management Solutions
January 29, 2019, 9:30 am

-

4:30 pm
ITSM tools and technologies are developing at a relentless pace and keeping track of each product and service is no mean feat. We have the solution! SMtech Forums provide the information, contacts, and insight you need, all under one roof. Each bi-monthly event will focus on a particular area of service optimisation and development – such as AI, self-service, asset management or tool integration.
Join us on 29th January in London for our first SMtech forum: 'Service management solutions: I still haven't found what I'm looking for'. Just like U2, service managers struggle to find the precise solution to their problems. We'll help you find the ideal partner to solve your business needs, without the awkward conversations and endless hours of online research.
PLUS… Every attendee will receive a free copy of ServiceTalk Express: ITSM product selection, the first in a new series of dedicated publications focusing on the pain points on effective service management. The guide offers advice on defining your precise requirements, selecting the right tools, and avoiding the pitfalls along the way.
What will it involve?
The day will start with presentations from the top SM technology companies, outlining their key offerings and the benefits they provide. Then it's over to you – ask the difficult questions, debate the key issues with other attendees, watch the demos at the vendors' stands.
It's the SM software equivalent of speed dating – we'll help you find the ideal partner to solve your business needs, and without the awkward conversations and endless hours of online research.
Who is it for?
All itSMF UK members and non-members.
Agenda
Organisations presenting on the day include:


Hornbill provides cloud-based IT Service Management software that makes life in IT better. You can simplify, automate and optimise the flow of work. Increase productivity and improve service delivery with a service-centric approach to optimising IT, delivering simplified, consumer-like service experiences that engage and inform.
Automate repetitive tasks that keep IT buried in the basement, and streamline the flow of work. Drive your Digital Transformation initiatives, empowering you to help other teams, like HR and Finance, optimise their flow of work, helping IT deliver business value like never before. Delight your executive and reposition IT from a cost center to a value center. Use Hornbill and make life in IT better.


With unrivalled industry knowledge, expertise and innovative system design, Marval's service management software and professional services can help: drive down costs, standardise and optimise the way you deliver services; drive efficiency and productivity; keep customers better informed and satisfied; improve quality, control and accountability of your support services and infrastructure.
Marval MSM, a secure, reliable, scalable, ITIL process compliant, enterprise IT service management software solution, enables and supports the delivery of consistent, measurable and repeatable processes across your organisation. Designed to meet changing customer and market requirements, Marval MSM is both process and service centric, minimising risk and supporting business services and organisational growth strategies, improving customer service levels and elevating the user and customer experience.


ivanti: The Power of Unified IT. ivanti unifies IT and Security Operations to better manage and secure the digital workplace. From PCs to mobile devices, VDI and the data center, we discover IT assets on-premises and in the cloud, improve IT service delivery, and reduce risk with insights and automation.
We also help you leverage modern technology in the warehouse and across the supply chain to improve delivery without modifying backend systems. ivanti is headquartered in Salt Lake City, Utah, and has offices all over the world.


Nexthink provides digital experience management for the enterprise. Leading global companies know that satisfied employees generate more satisfied customers. With Nexthink, organisations can deliver consumer-grade experiences to their employees to increase satisfaction and productivity.
Nexthink combines data collection, monitoring, analysis, remediation, intelligence and communication, to engage with employees and gather the right context for continuous optimisation. Nexthink is privately held with headquarters in Lausanne, Switzerland, and U.S. headquarters in Boston, Mass.


TOPdesk helps you deliver excellent service from day one. We've created a solution that helps you improve customer communication, manage workflows and keep track of assets, with software that's simple and easy to use. No matter the department, it's ideal for processing questions, complaints and malfunctions.
But our software is just the start: experienced consultants and expert support employees are there to help you every step of the way. This makes TOPdesk the ideal partner in reducing workloads and supporting company-wide processes. The result? Happy employees, happy customers.
In addition, the following organisations will be exhibiting on the day: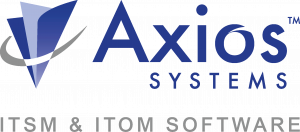 Axios Systems is committed to delivering innovative IT Service Management (ITSM) and IT Operations Management (ITOM) solutions that help customers not only improve their infrastructure operations, but also enhance service delivery across business functions, including HR, Facilities Management and Finance.
Axios' comprehensive, fit-for-purpose solution, assyst, brings to market the latest in real-time dashboard technology, social IT management, mobility, reporting, resourcing and forecasting. assyst offers a series of solutions and templates that enable an immediate return in customer satisfaction, cost reduction and tangible business benefits to each of its clients. assyst is accredited for all 16 PinkVERIFY™ ITIL processes and Axios was the first vendor to achieve this within a single solution.


HappySignals helps organisations to save employees' time and increase productivity. We help our customers to improve the performance of their internal services by shifting the focus to employee experience through measuring and analysing employee happiness and lost worktime.
Using our quick-to-answer, ready-made surveys, our tool generates response rates far above the sector norms. With vast amount of feedback data HappySignals helps its customers to identify and prioritise areas for development and highlights business value of ITSM services. Employee feedback is delivered directly to service desk agents to increase their motivation and encourage learning.
How much does it cost?
This event is free for all itSMF UK members and non-members.