Congratulations to this year's Professional Service Management Award finalists! Find out the names of the winners at the Awards Dinner on 18th November in London, an evening of celebration and networking with the industry's leading lights.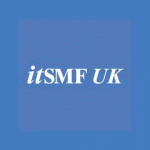 itSMF UK is the country's leading membership association for service management professionals – with members ranging from individual service management practitioners to large multinational organisations.
We have spent the last three decades helping ITSM professionals both to be better and to do better. As the first of an international network of itSMF chapters, it has followed a path of enriching the working lives of its members, as well as those who benefit from its events, training and guidance, and those recognised by its annual awards.