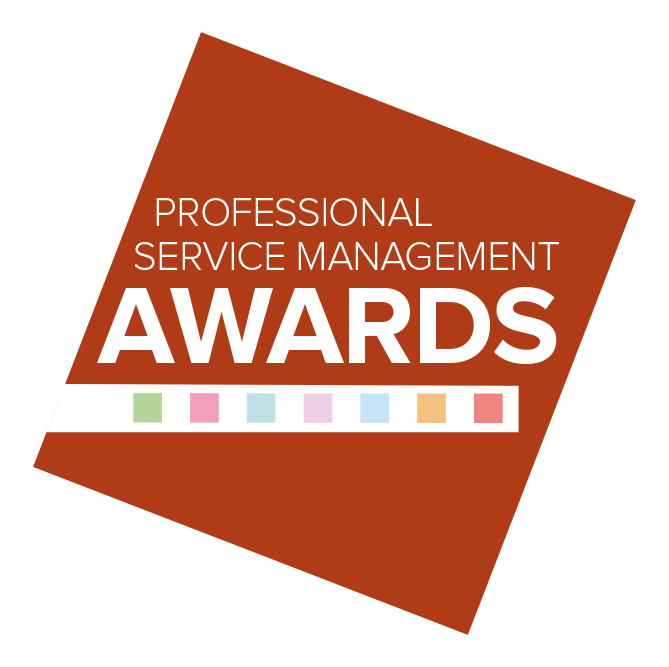 This year's Professional Service Management Awards – including Service Transformation, Team of the Year, Young Professional, Thought Leadership, ITIL Experience, Contributor of the Year and Special Innovation – will be presented on 18th November at 155 Bishopsgate, London during our Annual Conference and Exhibition. 
It will be a fantastic evening of celebration and networking. The event ticket includes the networking reception, pre-dinner drinks and awards dinner with entertainment on Monday 18th, starting at 17.45. 
Congratulations to this year's finalists…
Service Transformation of the Year
Presented to the organisation that has completed the most successful service transformation project in the last year, improving customer experience by effectively exploiting online tools and technologies and rethinking the way that IT service is delivered to customers or colleagues to provide optimal business value.
FINALISTS…
• Department for Work and Pensions
• Central Bank of Ireland
• HM Land Registry
• Allstate Northern Ireland
• Bank of England/BMC Software
• Wipro
ITSM Team of the Year
Presented to the members of a team that have supported their customers in providing inspirational service delivery and significant business benefit. They will have successfully built upon these relationships to become the beacon of service management within their organisation.
FINALISTS…
• Colt Technology Service
• Department for Work and Pensions (DWP)
• DfT/Valtech
• HM Land Registry
Thought Leadership Award
Presented to the author, speaker, special interest group or industry body that has made the most significant contribution to thought leadership within the service management community over the last year.
FINALISTS…
• Paul Wilkinson
• Ian MacDonald
• Nicholas Collier
ITIL Experience Award
Presented to the team that has made best use of ITIL and specifically its guiding principles to significantly improve the quality and effectiveness of service management within the organisation.
FINALISTS…
• Prorail / Marval Software
• Quilter
Young ITSM Professional of the Year
Presented to an individual under the age of 30 who has demonstrated an outstanding level of achievement, ability and team support in the early years of their ITSM career, and who also promises great potential for future success.
FINALISTS…
• Fahimul Islam, Digital Craftsmen
• Sanjeev NC, Freshworks
Ashley Hanna Contributor of the Year Award
Presented to the individual who, in the judges' view, has made the most outstanding contribution to the itSMF UK organisation and ITSM community as a volunteer in the last year.
FINALISTS…
• tbc
Paul Rappaport Lifetime Achievement Award
Presented to an individual who has made a sustained and outstanding contribution over a number of years to the field of IT service management.