I can't have been alone in thinking to myself in January that '2020 looks like it is going to be a good year'. Last year itSMF UK refocused, restructured and turned a loss into a decent profit. Our events were popular and member feedback was strong. Then along came COVID-19. Like everyone else we didn't know what was going to happen or for how long, but we were under no illusions: for an organisation which is designed to bring people together, lockdown and social distancing would make our job a lot harder. We had to cancel member events and take a serious look at our schedule for the year. Internally we have had to make some difficult decisions on how to operate and manage our costs to see us through this crisis. It has not been easy, but the operations team and Board of Directors have faced up to the challenge. Whilst nothing is certain at the moment, the signs are that we can weather this storm.
The headline news is that we are open for business. We were already starting to use a webinar platform to deliver some events and we have been able to expand this now to cover a wider range of engagement activities. Last month we successfully delivered our first interactive simulation event on line, and there will be more to follow. The SIGs and Regional Groups are being refocused and moved online* and our ongoing ITIL 4 seminars are continuing. Moving online also means that you are no longer restricted by geography – if you live in Cornwall you can now easily attend a Scottish event, and vice versa! Keep an eye on our website for details.
Our flagship event is, as ever, our annual conference in November. We are still going ahead with ITSM2020 and, although the format will necessarily be different, we are excited by the excellent content and the opportunity to bring our members together one again. We are still working on the details and will communicate these very soon, along with the full agenda. There will be 40 sessions over two days, offering you the latest service management thinking and practical advice. With so many of the other regular ITSM gatherings now cancelled for this year, ours offers the only chance to catch up in 2020.
Sadly, a large number of our members face an uncertain future. We are doing all we can to support them in developing their skills, broadening their horizons and connecting them to the wider service management community. Through our Professional Service Management Framework (PSMF), we have a mechanism to certify the skills and experience of our members, making them more attractive employment prospects when the recovery finally comes. The PSMF platform has recently been upgraded to make it more user-friendly and to help participating organisations leverage its features better. In the coming weeks we are also planning to augment our content and resources with a new discussion forum focussed on ITSM careers and competencies, supported by our partners across the industry. This is all part of a key initiative to ensure that our members and friends have the skills and knowledge they need to advance their service management careers.
There are however just as many members who are busier than ever. The necessity of homeworking has only increased the reliance of organisations on their IT services. This presents more issues to be overcome in terms of availability, incident response and renegotiated service levels to name just three. Never before have we been in such demand, and never before have we needed to pool our knowledge and experience to support each other through this crisis.
These are uncertain times, but itSMF is a strong community, both in the UK and internationally. We will continue to support all our members in any way we can and bring you together to keep everyone's spirits alive.
Wherever you are and whatever your situation, keep safe and we hope to see you all together again as soon as we are able to.
* For more information on our new online member events, read Claire Burn's blog.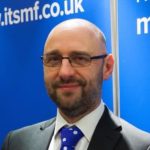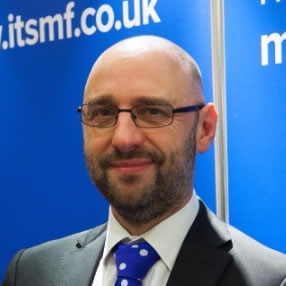 Qualified accountant and MBA, 20 years in IT management. ITIL V2 Manager's Certified and V3 Expert Active in itSMF Board Member and Chair of the Conference Committee. A past member of the Government CTO Council and member of the Service Management advisory panels for the Public Services Network and G-Cloud projects. Martin believes in achieving results through people: developing talents, encouraging personal growth and expanding horizons. His specialties: ITIL Service Management, Relationship management, Business Continuity, People Development and Mentoring.