The current pandemic has resulted in the suspension of several of our face to face member events. Since then the Committee Chairs, the itSMF UK operations team and myself have thought hard about what we could do to fill the physical void. We've devised a plan that we're pleased with and, if you attended the recent Member Forum update call, you may have heard about some of the details. Just in case you missed this, I've outlined the key points below.
We're going online! This may seem like the obvious move for a membership organization in the current circumstances, but it has required considerable thought and planning to get the platform and general approach right. We are making good progress and can now share details of our first online Mini Member Meet Up, which will be hosted by Scotland Region Chair Mark Temple at the University of Glasgow on 24th July. Future events will follow a similar format: we plan to have 2 to 3 speakers per session and hold the events over a lunch time, to help those who have home commitments or who are working flexibly. The hope is that we'll have at least one event per month hosted by a different Regional Chair.
We have also been reviewing our Specialist Interest Groups (SIGs), to decide whether they are still in the best format to suit member needs in a post-Covid-19 world. The conclusion is that they could do with a refresh, and plans are being drawn up to consolidate the SIG groups into more modern Communities. Three streams will develop a blend of events (online for now of course!), exchange forums, papers and outputs, to help you as Service Management professionals navigate current industry guidance and explore the opportunities for integration between ITIL 4 and other ideologies such as Agile and DevOps. We want you to drive the Communities with us and make them vibrant and challenging, delivering context and views on situations that help you improve your own knowledge and practices. Work is underway on the new approach and we're hoping to have more on this by the end of July.
We then looked inwards at ourselves. How do I and other members of the Board interact with you as our members; what do you know about your Regional Chairs; how can we work with you in the digital world to help develop the relationships we were used to building face to face?
This blog is the first of a series (not all from me, you'll be glad to hear!). Each of the Chairs has committed to writing a short blog to share what we're up to, what challenges we're facing, and also to address such topics as, "I'd like to present at a session – what do I need to do?", "how do I explain the benefits of attending an event to my manager?" and "how do I develop a presentation for Conference?"
Hopefully these blogs will make you feel part of the itSMF community whilst we can't meet up physically; and if you have any ideas on blogs you'd like to see or events you'd like to attend, please do get in touch with the team or contact me at [email protected]
For more information on how itSMF UK can help you through the special challenges of 2020, read Martin Neville's news update.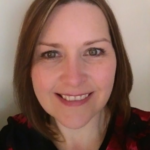 Claire Burn is Assistant Director - IT Service Delivery at Northumbria University and a member of the itSMF UK Board with responsibility for member groups.