Join us for a special event to find out more about ITIL4 – and hear from the lead authors of this latest evolution of the guidance.
ITIL 4 is the first significant update to the leading ITSM guidance since 2011. Drawing on extensive input from industry experts based around the globe, including 150 content writers, reviewers and contributors, ITIL 4 includes practical guidance on how to shape and tailor your IT management strategy in the increasingly complex modern environment.
This special one-day seminar, kindly sponsored by Forrester Research, offers a chance to hear about the new ITIL 4 Foundation content and future directions from members of the authoring team, ITIL publishers, and industry analysts. Speakers include lead authors Barclay Rae and Stuart Rance, AXELOS ITSM Ambassador Akshay Anand, Barry Corless from Global Knowleldge, and David Wheable and Duncan Watkins from Forrester.
Content will include:
• ITIL 4 – what's new and different?
• Guiding principles and how to apply them
• The new value stream model
• Service management practices
• The new Foundation – a trainer's perspective
• Beyond the Foundation – what's coming next?
Make sure you are prepared for this long-awaited development in the ITIL world!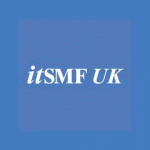 itSMF UK is the country's leading membership association for service management professionals – with members ranging from individual service management practitioners to large multinational organisations.
We have spent the last three decades helping ITSM professionals both to be better and to do better. As the first of an international network of itSMF chapters, it has followed a path of enriching the working lives of its members, as well as those who benefit from its events, training and guidance, and those recognised by its annual awards.