ITSM2021 features more than 50 presentations from across the industry, a virtual vendor exhibition, numerous networking opportunities and our Professional Service Management Awards.
Responding to feedback from members, we have now added a one-day ticket at £195 + VAT (non-members £295 + VAT). So if time is very limited, why not check out the agenda and decide whether to opt for the Monday or Tuesday programme.
For the full Conference experience, we recommend the two-day ticket at £375 + VAT (£475 + VAT for non-members), which also includes access to all the recorded content from ITSM2020. Two conferences for the price of one!
If you're still not sure about ITSM2021, please take a look at our new video below which offers a whistle-stop tour through the features and benefits of our virtual conference.
For other conference information, please visit the ITSM2021 page or contact us at [email protected]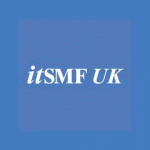 itSMF UK is the country's leading membership association for service management professionals – with members ranging from individual service management practitioners to large multi-national organisations.
We have spent the last three decades helping ITSM professionals both to be better and to do better. As the first of an international network of itSMF chapters, we continue to enrich the working lives of our members through our conference and events, professional guidance, focused content, annual awards, competency management, leadership council, member groups, and new communities of practice.
View our membership video or visit us at www.itsmf.co.uk