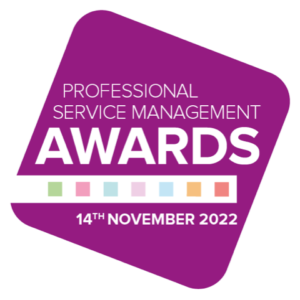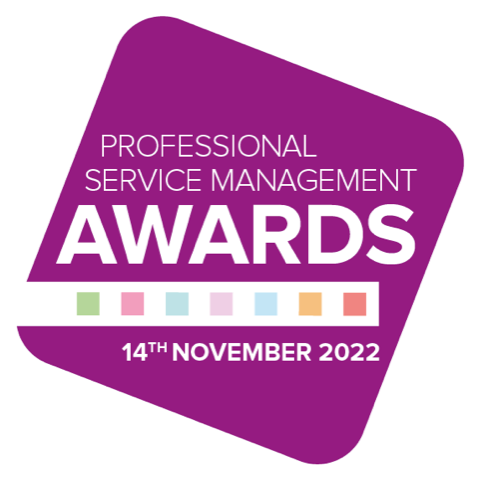 PSMA22 offers a great opportunity to highlight the achievements of IT service management individuals and teams, whose skills, commitment and imagination have marked them out for special recognition. 
Award nominations have now closed; keep an eye on this page for announcements about this year's finalists! You can find full information about each of the categories below.
To reserve your place at the awards dinner on 14th November, please see the booking information on the ITSM22 conference page.
You can check out the videos from last year's amazing finalists here.
THIS YEAR'S CATEGORIES INCLUDE:
TEAM OF THE YEAR
Awarded to the members of a team that have supported their customers in providing inspirational service delivery and significant business benefit. They will have successfully built trusted relationships with the business to co-create value or adapted their ways of working to support business innovation while simultaneously improving the maturity of service management within their organisation.   
SERVICE INNOVATION OF THE YEAR
Awarded to an organisation that has completed a service transformation project or implemented a solution to a major service-related issue in the last year, either alone or in partnership with one or more service providers. The successful organisation or partnership will have demonstrated ingenuity in their approach, highly effective management skills, excellent communications and stakeholder engagement, and efficient use of available resources. In addition, the organisation may have adapted new or agile ways of working in order to innovate at velocity.
THOUGHT LEADERSHIP AWARD
Awarded to the influencer, author, team of authors, community of practice, or industry body that has made the most significant contribution to thought leadership within the service management community over the last year. The submission can be in the form of a paper, articles or blogs with supporting video. It could equally be a collection of assets of different media types, demonstrating industry presence and support from the community. The judges will be looking for consistent idea creation, discussion instigation, content, contribution and a truly inspirational style. 
YOUNG ITSM PROFESSIONAL OF THE YEAR
Awarded to an individual under the age of 30 who has demonstrated an outstanding level of achievement, ability and team support in the early years of their ITSM career, and who also promises great potential for future success. 
ASHLEY HANNA CONTRIBUTOR OF THE YEAR
The Ashley Hanna Contributor of the Year Award is presented to an individual who has made a very significant contribution to the service management profession, either as an itSMF UK volunteer, as a highly dedicated team member within their own ITSM organisation, or in some other way within the community. The individual may be well known for their commitment and achievements, but equally we'd like to hear about any 'unsung heroes' who consistently go the extra mile. This award is named after a truly dedicated ITSM professional and itSMF UK volunteer – Ashley Hanna – who passed away in 2013. 
PAUL RAPPAPORT LIFETIME ACHIEVEMENT AWARD
Presented annually to an individual who, in the judges' view, has made a sustained and outstanding contribution over a number of years to the field of IT service management and to ITSMF UK. It is the organisations ultimate recognition for IT service management professionals.