The Call for Presentations is now open for ITSM2020 – the itSMF UK Annual Conference and Exhibition – which takes place in London on 16th – 17th November. Why not put yourself forward as a speaker?
The real value of our industry forum lies in the opportunity to share experiences and insights. We'd like to hear from anyone with a good ITSM story to tell – practical educational sessions and case studies delivered by service management practitioners. It doesn't matter if you are new to speaking in public – we can provide all the support you need. We just need your knowledge and enthusiasm.
Why not give it some thought and submit your outline by 28th February. Whether you have something to say about agile ITSM, enhancing the customer experience, adopting ITIL 4 or other industry good practice, or helping your colleagues to achieve their full potential, we'd love to hear from you.
For more information about the Conference, check out the ITSM2020 information page.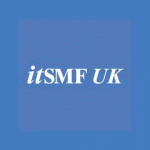 itSMF UK is the country's leading membership association for service management professionals – with members ranging from individual service management practitioners to large multinational organisations.
We have spent the last three decades helping ITSM professionals both to be better and to do better. As the first of an international network of itSMF chapters, it has followed a path of enriching the working lives of its members, as well as those who benefit from its events, training and guidance, and those recognised by its annual awards.