We're delighted to announce that the agenda is now available for ITSM2021, our celebrated annual conference.
ITSM2021 offers three tracks of first-class content over two days, including speakers from organisations such as BT, Vocalink, Danske Bank, Nationwide Building Society, CERN, Northumbria University, Deloitte, PwC, CGI and SCC.
Some of this year's presentations will be live on the day, other sessions recorded. Thanks to the flexibility of our online vFairs platform, you won't have to miss any of your favourite sessions, as they will all be available to delegates for later viewing.
Don't forget, the Conference also includes:
* unparalleled networking through dedicated chat-rooms
* a full-function vendor exhibition with downloadable collateral, video display, one-to-one calls and pre-bookable meetings
* and, of course, our PSMA2021 annual awards ceremony.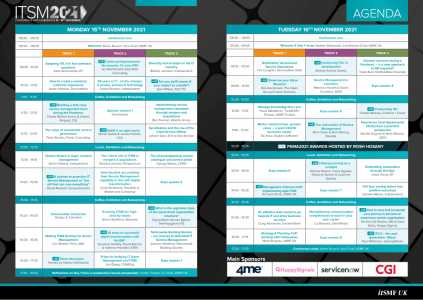 View the agenda now and make a note of your chosen sessions. Preferential rates for Conference attendees will be available until the end of August, so don't wait too long to book!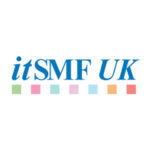 itSMF UK is the country's leading membership association for service management professionals – with members ranging from individual service management practitioners to large multi-national organisations.
We have spent the last three decades helping ITSM professionals both to be better and to do better. As the first of an international network of itSMF chapters, we continue to enrich the working lives of our members through our conference and events, professional guidance, focused content, annual awards, competency management, leadership council, member groups, and new communities of practice.
View our membership video or visit us at www.itsmf.co.uk