Webinar – Managing the remote IT estate with the Intel vPro® Platform
July 30, 1:00 pm

-

2:00 pm
Covid-19 lockdown and subsequent economic disruption have seen mobility, collaboration, cloud computing in all forms, and the 'software defined' enterprise have never been more important. Neither have the hardware foundations on which they are built. With IT teams facing tight budgets and ever-expanding demands, performance, security, manageability, stability and total cost of ownership are crucial considerations.
The Intel vPro® Platform already underpins many organisations end-user device strategy, helping them meet these demands by offering enhanced user productivity and support for new styles of working, easier device management and enhanced security for increasingly federated workforces.
This webinar showcases the business benefits of the Intel vPro Platform in the current uncertain climate, the long-term benefits of the technology and gives an insight into some free and under-used tools already available to IT organisations. It will also include a live demo of Intel Endpoint Management Assistant (EMA), enabling remote manageability even outside the firewall, and/or when systems are down.
Presenters
Jeff Kilford – UK Client Compute Group Director
Jeff has worked in Intel IT for 25 years in a variety of leadership roles spanning client, server and applications development. In 2018 he moved from Director of EMEA IT to lead Intel's Client Compute Group in the UK. Jeff is a senior subject matter expert on IT strategy, specialising in client fleet management and cloud strategy.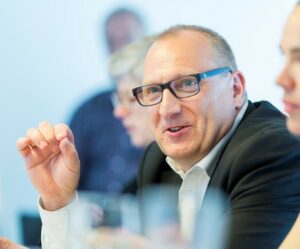 Stuart Dommett – Enterprise Client, Technical Solutions Specialist
Stuart is a Technical Solutions Specialist within Intel's Client Computing Group, covering the business client portfolio providing deep knowledge of the Intel vPro Platform, remote management and security technologies. A highly experienced IT professional working with many organisations regarding the latest industry trends, the changing role of IT and modern requirements for devices and management.
He has worked in IT for almost 40 years across a number of large organisations in various senior roles. During his 19 years with Intel he has held roles in Intel's IT organisation, in product marketing, B2B marketing and business development. Stuart is a regular speaker at events and on-line.
Event Sponsor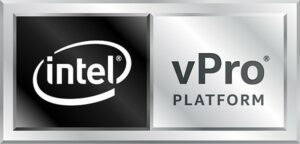 How much does it cost?
This event is FREE for both members and non-members to attend.