Cloud Management is the focus of the next SMtech forum which is happening on 15thOctober in London.
The global trend continues. Organisations around the globe continue to adopt more and more cloud and digital IT services. In a recent report, Gartner forecasts worldwide public cloud revenue to grow 17.5%  in 2019. There are many reports indicating strong growth in other digital areas – particularly those involving IoT, big data, blockchain and artificial intelligence (AI).
Cloud services are delivered under the as-a-service model. Within this model features, services and service levels are defined by the cloud provider. The cloud consumer, whether an individual or organisation, accepts such terms – or does not get access to the cloud service or application.
However, while this might seem a little inflexible, there are benefits to the cloud consumer. Cloud-based IT offers many potential advantages to new and established enterprises, in terms of agility, scalability and ease of management, as well as:
Reduction in management of IT infrastructure. The back-end IT infrastructure footprint for organisations is reducing. This means less time building IT infrastructure and more time working with the business to understand their needs and how IT can deliver value to the organisation.
Quicker time to implement. The time to procure and build the IT infrastructure is saved because cloud services are built and ready to go; for example, Software as a Service (SaaS) applications can be accessed in minutes.
In-built updates. Software and infrastructure as a service providers continually update their features and services, many using a CI/CD model. The advantage to the cloud consumer is that they don't have to design, manage and implement low-level updates. However, the cloud consumer may have to manage how these updates affect their use of the cloud service.
Focus on value. By spending less and less time on designing, building, managing and updating basic IT infrastructure, software and applications, the IT function can focus on how they deliver value to the organisation.
So, are organisations and IT functions realising the benefits from their adoption of cloud and digital services?
Research from the Cloud Credential Council (CCC) indicates that organisations are defining strategies for the adoption of cloud and digital technologies. What is less clear is how effective these strategies will be in delivering expected, and required, business results. It is not enough to just use cloud for the sake of it.
There must be clear reasons for adoption, and these reasons should be understood from a business perspective e.g. increasing competitive advantage, improving organisational agility, providing customers with new products and services etc.
However, the IT function is struggling to keep up with the rate of change taking place. Many IT operations support their business in adopting cloud services but often fail to realise the full potential or value of the solution. In short, organisations are struggling to become more agile in order to take advantage of all these agile-enabled cloud services.
Many organisations are now using a mix of legacy IT, traditional IT, cloud and digital technologies. Some have little in the way of legacy IT and are considered to be digital natives. However, due to the current rate of change in IT and digital IT applications and services, what is non-legacy today could quickly become legacy or obsolete in a short period of time. This certainly is one area to watch carefully.
It is no surprise that almost half (47%) of all organisations reported using a hybrid or multi-cloud model where some, or all, of these old and new technologies are in use. These models and strategies are becoming more popular and a standard approach for organisations to adopt. However, to be effective with hybrid or multi-cloud requires more than just focusing on the technology and getting that right. Expect challenges with architecture and security design, interoperability of services from multiple cloud vendors, and a raft of subscription and billing options.
IT Service Management (ITSM) remains as important in a cloud-based environment as in a traditional data centre. ITSM should lead in the provision of business services constructed from multi-cloud and hybrid configurations as one seamless business user experience. Clearly defined change/release, incident and problem procedures are essential to any mature business, while configuration and service level management take on a new significance in the cloud. Only with a rigorous and formal approach to service management can multi-cloud be managed from a business (as opposed to technological) viewpoint.
Many product vendors have launched new toolsets to support cloud computing more effectively, but as ever there remain many questions to consider in choosing the best solutions and understanding how these new toolsets play a role in an organisation's multi-cloud strategy.
Our upcoming SMtech event, Cloud Management, reviews the current tools and practices in this area with a host of presentations covering the different people, process and product aspects. Then it's over to you – ask the difficult questions and debate the key issues with speakers and other attendees.
For more details and to book your place, see our events page.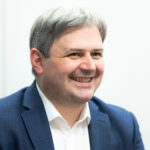 Mark is the Managing Director of the Cloud Credential Council (CCC). The CCC is a global community driven organization that empowers companies in their digital transformation journey by offering vendor-neutral certification for IT Professionals including Cloud, Big Data, and IoT.
As a recommended first step by the CCC, Service Managers should look at taking the Professional Cloud Service Manager (PCSM) certification. The PCSM certification provides a significant level of education and context regarding cloud enabling IT Service managers to lead and manage their organisations' cloud initiatives