Following the recent round of nominations for the itSMF UK Board, we're pleased to announce that there are two candidates – Claire Burn and Claire Drake – for the role of Director for Regional and Special Interest Groups. 
Both Claires are long-standing members with a passionate interest in the success of our organisation. But only one can be elected to the post. Please check out the personal statements for the two nominees and let us have your vote.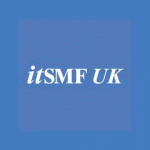 itSMF UK is the country's leading membership association for service management professionals – with members ranging from individual service management practitioners to large multinational organisations.
We have spent the last three decades helping ITSM professionals both to be better and to do better. As the first of an international network of itSMF chapters, it has followed a path of enriching the working lives of its members, as well as those who benefit from its events, training and guidance, and those recognised by its annual awards.