You may have seen recent itSMF communications about SIG (Special Interest Group) Focus Days. The idea here is to pick on topics of relevance and deliver content of value to itSMF members. Of course, SIGs have done this for many years. The idea with this new variation on a theme is to condense activity into a single day and produce content immediately afterwards.
Our first SIG Focus Day looked at on the impact of customer experience on service design. It all started with Alice Doyne, a service management consultant with Deloitte. I was chairing Alice's session on the design of digital services at our ITSM18 conference and this prompted questions that I wanted to follow up in a SIG context. The Service Design Package (SDP) has been a long servicing stalwart. What happens when customer experience comes along to shake things about a bit ?
A small group of us gathered to get to grips with this and related questions. Some are SIG regulars and some new to SIGs. That's part of the idea – to give people who are interested the chance to get involved. We started with Alice giving some background on human-centred service design, with digressions into what people actually experience. This is a regular feature of SIG work, and a key part of it – checking out how what is supposed to happen actually turns out (in other words, the difference between theory and practice is generally greater in practice than it is in theory). Sure enough we found that while there is widespread use of the SDP as a concept, the value delivered by it tends to fall short of its aspirations.
We kicked this around for a bit and found that new questions were beginning to emerge. In particular, how do we make sure that there is sufficient emphasis on the way the service and its support model are defined? In talking about customer experience we're interested in all stakeholders and their needs.
Another iteration took us to a model that captured the key areas to address in working out how to define the service and its support model. By now we'd moved away from accepted SDP terminology, feeling that what we were interested in would be geared more around personas and their needs rather than a package, and that we might want to change the language we use accordingly.
We sought to practise what we were preaching and take the customer experience into account. What would we (and you) as itSMF members see as appropriate media for sharing our conclusions? What's feasible within the constraints we had set for ourselves? Following on from this we thought we would:
· tell you about what we'd done through a blog (this one),
· share with you the diagram we came up with of principles to consider when applying CX to SD
· share with you an article that adds some context and outlines the basic challenge being addressed.
We also realised that, despite this being billed as a one-off day, there was plenty of potential for more to be done. Those who came would like to take the discussion further, and we'd like to invite you to join in the journey.
At the moment we're considering how to describe the service design package in a more customer-friendly way. We're also interested in how to help people viewing it as a tool for a journey rather than a point in time tick-box exercise. If you would like to be part of a piece of work over the next 2 to 3 months that picks up on this and related questions, please contact Suzanne Slatter or the itSMF UK office.
The SIG Focus Day participants and their notes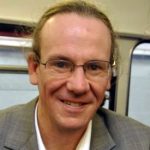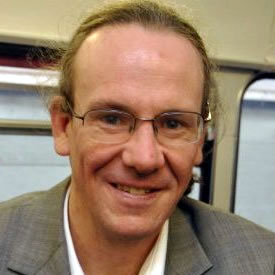 Richard works for the NIHR Clinical Research Network Coordinating Centre (CRNCC). The CRN supports patients, the public and health and care organisations across England to participate in high-quality research, advancing knowledge and improving care; and the Coordinating Centre provides national leadership and coordination.