This year's recipient of the Paul Rappaport Award for Lifetime Achievement in IT Service Management is John Windebank, EMEA Cloud Service Solution Architecture Leader at Oracle ACS.
As Chair of itSMF UK from 2013 to 2015, John played an essential role in modernising the organisation, reshaping the Board and volunteer structure, setting up the Leadership Council, and making the Forum more accessible and relevant to corporate members. Before being elected to the Chair, he served as Chair of the itSMF UK Publications Group, International Director, and Vice Chair.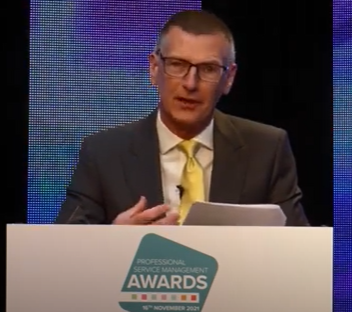 Announcing the result, itSMF UK Chair Karen Brusch praised John's passion, energy and commitment, and said he had brought a great depth of knowledge and experience to the leadership role.
In accepting the Paul Rappaport award, John said he was deeply honoured to have joined a distinguished list of recipients. He thanked everyone across the global community for their time, effort, opinions and expertise, which were essential in ensuring that ITSM continued to evolve as a key contributor to business success.
He said it had never been more important for our members to take the lead in architecting and delivering business-critical service solutions, and to make sure that senior management understand and value the role that we play.
"I make no apology for spelling ITSMF with a capital IT," he added; "I firmly believe that service management plays a critical part in the $5 trillion IT industry."
To see the full presentation to John Windebank, view the PSMA awards presentation, starting at 43:45.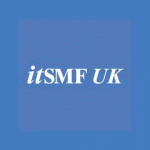 itSMF UK is the country's leading membership association for service management professionals – with members ranging from individual service management practitioners to large multi-national organisations.
We have spent the last three decades helping ITSM professionals both to be better and to do better. As the first of an international network of itSMF chapters, we continue to enrich the working lives of our members through our conference and events, professional guidance, focused content, annual awards, competency management, leadership council, member groups, and new communities of practice.
View our membership video or visit us at www.itsmf.co.uk