Richard Horton reports on the latest itSMF UK North Region meet-up, where conversation turned to the question of problem solving and how it should be approached as a key element of service management.
At the recent Northern Regional Meet Up at the Co-op in Manchester there was the customary stimulating range of presentations and discussions. We looked at the Co-op's large-scale movement from local data centres into the Cloud, with corresponding process improvements, and a more forensic view on structuring, so that support and project work can co-exist. At the end of the day, after pulling together the most keenly debated themes of the event, I concluded that it wasn't any of the technical or process points that rose to the top. People factors were the ones seen as most significant, particularly our approach to problem management.
As I've said before the conversations in between sessions can be as revealing or thought provoking as the presentations themselves. In one of these breaks we considered what is happening to problem-solving. Independent IT support consultant Noel Bruton argued that it seems to be taking longer to solve support problems now than in the past, and wondered whether this was down to personal skills or the processes being followed. We mused over sandwiches whether the 'old school' progression path, where people started in very technical roles, provided a good background in systematic approaches to problem resolution which has stood them in good stead but maybe isn't happening in the same way now. Even if the problem-solving skills are still to be found, maybe the management direction is incorrect. Noel's research findings also suggest that there's insufficient focus on the right problems – the ones with maximum business impact – leading to reduced efficiency and effectiveness.
As I mulled on this further I wondered whether problem-solving has evolved into a different animal. For example, when I try to work out something on my smartphone I realise that the skillset has changed. Instead of trying to deconstruct it or find a reference manual to identify an action to take, it feels as if a more experimental approach is required. What would a designer have seen as intuitive? Let's try it and see if it has the desired effect. With this approach the manual becomes redundant. Witness the disconcerting lack of instructions when you open the box of a new product – no longer needed apparently because it's intuitive. Having said that, products can be maddeningly non-intuitive, particularly for the digital non-native. Then the skill shifts to identifying which Google search will uncover the solution.
Anyway, thinking back, the aspiration was that we would get rid of the simple support issues through intuitive self-service, and support staff would be able to get to grips with the meaty problems. So maybe we should be glad to see the trend Noel has identified … as long as it is the more complex problems that are being solved. It does feel as though the complexities we have now are different. Components are more likely to be commodities with assured reliablity, but how we stitch them together creates a new complexity. And as there are multiple parties involved, relationships and how they work can take on an increased importance.
Finally I'd like to pick up another thread prompted by the discussion. Financial organisations are well versed in working with risk, and the Co-operative's input reminded me of a presentation I attended at an itSMF UK Conference a while ago. An organisation was describing how they had approached problem management as a risk management exercise. This way of thinking is very much in line with the ITIL 4 guidance that we should understand the effect on business value presented by a problem and what that means in terms of risk to the organisation. This was one of the topics of discussion at the recent SIG Focus Day on ITIL 4 and Problem Management. I look forward to seeing the conclusions of their work.
Richard Horton ([email protected]) is Vice Chair of itSMF UK and Service Portfolio Manager at NIHR CRNCC.
Noel Bruton is an independent consultant and can be reached at https://noelbruton.com.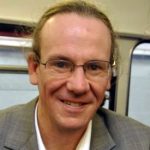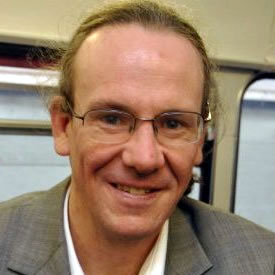 Richard works for the NIHR Clinical Research Network Coordinating Centre (CRNCC). The CRN supports patients, the public and health and care organisations across England to participate in high-quality research, advancing knowledge and improving care; and the Coordinating Centre provides national leadership and coordination.