Dear Member,
In accordance with our Articles of Association, itSMF UK invites you to nominate a candidate to stand for the itSMF UK Board, representing either Individual, Enterprise 10, Corporate/Enterprise 25/50 members, or Regional/SIG committees.
Nomination forms for the 4 available Board Director positions are below:
For more information about the itSMF UK Board and the role and responsibilities of a director, please view the Elected Board Member Role Notes.
Please submit your nomination on the appropriate form and return it, together with the nominee's personal statement and photograph, by Tuesday 29th August, to [email protected] or by post to itSMF UK, Premier Gate, Easthampstead Rd, Bracknell, Berks RG12 1JS.
Best regards
Sarah Nieto
Company Secretary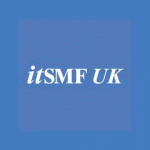 itSMF UK is the country's leading membership association for service management professionals – with members ranging from individual service management practitioners to large multinational organisations.
We have spent the last three decades helping ITSM professionals both to be better and to do better. As the first of an international network of itSMF chapters, it has followed a path of enriching the working lives of its members, as well as those who benefit from its events, training and guidance, and those recognised by its annual awards.