We're delighted to announce two new faces on the itSMF UK Board and one returning in a different role.

Claire Burn, Head of IT Asset Management at HMRC, has been elected (following the recent members' vote) as the director responsible for member groups, including regional committees and SIGs. "I have been actively engaged with itSMF for over 10 years," she said, "and have attended, hosted and presented at Conference, regionals and SIGs – most recently in Midlands region in 2018 and in North region in 2019. These events are critical to the sharing of information, views and 'war stories' amongst the member community, bringing together like-minded professionals to help deliver modern service management. The focus of these occasions must be on addressing the members' needs for learning and support as that is what will drive their engagement and attendance.  I am delighted to be taking on this challenging role."
Dave Walker (left, above), Head of ITSM at LV=, takes on the role of Individual Member representative. "I have been a member of the itSMF UK Board since being appointed in 2015 to represent large corporate and enterprise members", he said. "After 39 years as an IT professional in large organisations, my career is about to take an interesting turn and I am delighted to be able to take up a new role on the Board, representing individual members. I am keen to ensure that itSMF remains a valuable and relevant proposition for individual members and provides a sense of community for those often working on their own to deliver value for their customers and clients."
Kevin O'Brien (centre), Director of Business Systems & Process at IT Lab, joins the Board as the representative for Enterprise 5 and Enterprise 10 members. "I am excited by the opportunity to help itSMF UK continue its work in supporting IT service management professionals and continuing to advance best practice. This is a crucial inflection point for our industry, with the rise of agile concepts, the move into ITIL 4 and the relentless pace of technological change, embracing concepts such as AI. I am passionate about being at the forefront of these changes and challenges in order to ensure service management continues to evolve and provide the bedrock of the businesses we exist to support."
Board Chair Rosemary Gurney welcomed all the new directors and said further Board announcements will be made shortly. The new roles take effect from the beginning of October.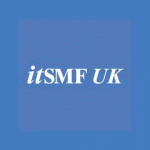 itSMF UK is the country's leading membership association for service management professionals – with members ranging from individual service management practitioners to large multinational organisations.
We have spent the last three decades helping ITSM professionals both to be better and to do better. As the first of an international network of itSMF chapters, it has followed a path of enriching the working lives of its members, as well as those who benefit from its events, training and guidance, and those recognised by its annual awards.