Wait no longer – order your copy of ITIL Foundation – ITIL 4 Edition, the first ITIL 4 publication and the latest evolution of the most widely-adopted guidance for ITSM.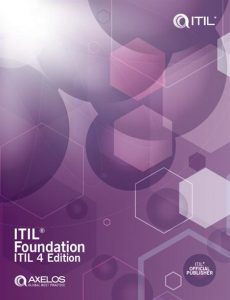 ITIL is a widely adopted body of knowledge and best practices for successful IT Service Management that links with training and certification. ITIL 4 has evolved from the current version by re-shaping much of the established ITSM practices in the wider context of customer experience; value streams and digital transformation; as well as embracing new ways of working, such as Lean, Agile, and DevOps.
ITIL 4 provides the guidance organizations need to address new service management challenges and utilize the potential of modern technology. It is designed to ensure a flexible, coordinated and integrated system for the effective governance and management of IT-enabled services.
"ITIL Foundation" is the first ITIL 4 publication and the latest evolution of the most widely-adopted guidance for ITSM. Its audience ranges from IT and business students taking their first steps in service management to seasoned professionals familiar with earlier versions of ITIL and other sources of industry best practice.
The guidance provided in this publication can be adopted and adapted for all types of organizations and services. To show how the concepts of ITIL can be practically applied to an organization?s activities, ITIL Foundation follows the exploits of a fictional company on its ITIL journey.
ORDER NOW IN PRINT OR PDF VERSION
Member price £38.25 (non-members £45.00). UK delivery free of charge.
ISBN: 9780113316076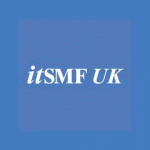 itSMF UK is the country's leading membership association for service management professionals – with members ranging from individual service management practitioners to large multinational organisations.
We have spent the last three decades helping ITSM professionals both to be better and to do better. As the first of an international network of itSMF chapters, it has followed a path of enriching the working lives of its members, as well as those who benefit from its events, training and guidance, and those recognised by its annual awards.