Do you have what it takes to be part of the itSMF UK Board of Directors? Or do you have a colleague who fits the bill? If so, we would love to hear from you.
itSMF UK are now inviting nominations for the following Board roles:
* Member Groups – Regions and Communities of Practice
* Enterprise 5 and 10
* Individual members
Further information, including eligibilty details, can be found in the Election guidelines. The successful nominee will start their 2-year term at the beginning of October 2021.
Other information about itSMF UK governance, including the directors' code of conduct, can be found here.
If your current itSMF UK membership falls within one of these categories (the Member Groups representative can be part of any current membership type), you are eligible to stand for the Board. Please read the guidelines, complete the appropriate nomination form above, and return the form to Mark Lillycrop by 5 pm on Friday 30th July 2021.
Why not stand for the itSMF Board today and make your membership count?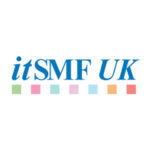 itSMF UK is the country's leading membership association for service management professionals – with members ranging from individual service management practitioners to large multi-national organisations.
We have spent the last three decades helping ITSM professionals both to be better and to do better. As the first of an international network of itSMF chapters, we continue to enrich the working lives of our members through our conference and events, professional guidance, focused content, annual awards, competency management, leadership council, member groups, and new communities of practice.
View our membership video or visit us at www.itsmf.co.uk