itSMF UK's Board of Directors plays an essential role in setting the agenda for the Forum and representing the membership in all of our activities. Following the recent round of elections and appointments, we're pleased to announce some important changes to the Board line-up as from 1st October.
Martin Neville of TCS steps down as Chair after two busy years, handing the reins to Karen Brusch, Service Design Consultant at Nationwide Building Society. Karen has been an active member of the Forum for many years, and as chair of the SLM SIG she led the publication of our highly successful SLM Practitioner's Guide. She joined the Board in 2018 and became Vice Chair last year. Claire Drake, Lead Service Architect at Fujitsu Services, steps up to the Vice Chair role, having joined the Board in 2019.
Three new members have been elected to the new Board. We're pleased to welcome:
Valerie Wilson, Head of Transition and Control, Enterprise Managed Service at BT, who takes over the Member Groups portfolio from Claire Burn. Valerie is responsible for a team of 350 service management professionals, driving strategy in BT Enterprise to ensure maturity and best practice in ITSM.
Daniel Breston, IT coach, author, and highly popular presenter at itSMF masterclasses and events, who takes over from Dave Walker as the representative of Individual members. Dan is a true veteran of the industry who says he has held or managed nearly every role in IT.
Natalie Law, Head of IT Service Strategy at Network Rail, who has been involved with itSMF UK since 2009 and is currently an active member of our Leadership Council. Natalie will represent Enterprise 5 &10 and SME members on the new Board.
A big thank you to Martin, Claire and Dave, who have contributed so much to the organisation during their time as directors. Thanks too to Rosemary Gurney, who leaves the UK board after many years to take up a new role as Chair of itSMF International.
Other members of the Board will continue in their present roles: Adrian Chiffi, Vice President, Consulting at CGI, who oversees our PSMF competency management offering; itSMF UK Conference Chair and Deloitte Service Management Lead Nathan McDonald; Corporate representative and Leadership Council chair Tristan Thorpe of DWP Digital; and Rosh Hosany, CIO Risk Assurance and ITSM Practice Lead at PwC, our PSMA awards lead. Yogesh Patel of Dataquest retains his role as finance director; while Richard Horton, Service Portfolio Manager at NIHR CRNCC, continues as governance lead.
Commenting on the appointments, Karen Brusch expressed her sincere thanks to Martin and the outgoing directors for their hard work and commitment, and said she was really looking forward to the new role and to welcoming Valerie, Natalie and Daniel to the Board.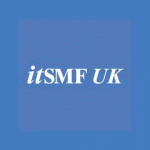 itSMF UK is the country's leading membership association for service management professionals – with members ranging from individual service management practitioners to large multi-national organisations.
We have spent the last three decades helping ITSM professionals both to be better and to do better. As the first of an international network of itSMF chapters, we continue to enrich the working lives of our members through our conference and events, professional guidance, focused content, annual awards, competency management, leadership council, member groups, and new communities of practice.
View our membership video or visit us at www.itsmf.co.uk