itSMF UK are looking forward to exhibiting at SITS – The Service Desk & IT Support Show, which takes place on 1-2 May 2019 at ExCeL London. Having attended the show for more than 15 years now, we've seen the event grow and evolve into one of the 'must attend' events of the year.
For itSMF UK, it's an ideal opportunity to keep up to date with developments by top industry vendors and our partner organisations. Of course, it also allows us to meet with existing and 'not-yet' members to provide updates on the benefits of membership and everything we've been working on in recent months.
To ensure we continue to provide great 'value' from itSMF UK membership, we'll also be seeking feedback from members about the projects and initiatives they are working on and what they would like to see from itSMF UK in the coming months.
We hope to see you there! More information at https://www.servicedeskshow.com/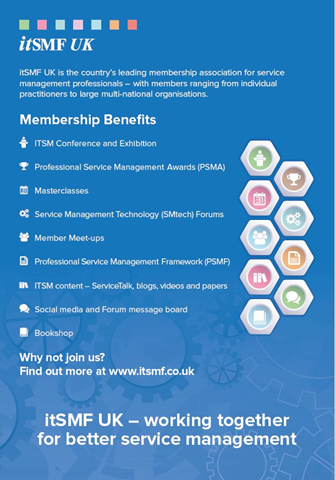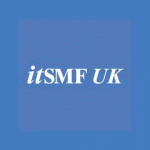 itSMF UK is the country's leading membership association for service management professionals – with members ranging from individual service management practitioners to large multinational organisations.
We have spent the last three decades helping ITSM professionals both to be better and to do better. As the first of an international network of itSMF chapters, it has followed a path of enriching the working lives of its members, as well as those who benefit from its events, training and guidance, and those recognised by its annual awards.