We're delighted with the huge response to our Call for Speakers for ITSM22, which takes place on 14-15 November in Reading.  The Call is now closed, and the Conference team are making the final selection. Many thanks to everyone who submitted a synopsis; it really is appreciated and we'll be in touch as soon as the agenda is confirmed.
Please keep an eye out for the agenda announcement over the next couple of weeks – it's looking really good, and we can't wait to be be face to face once again! 
VIEW THE ITSM22 CONFERENCE AND AWARDS PAGE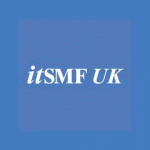 itSMF UK is the country's leading membership association for service management professionals – with members ranging from individual service management practitioners to large multi-national organisations.
We have spent the last three decades helping ITSM professionals both to be better and to do better. As the first of an international network of itSMF chapters, we continue to enrich the working lives of our members through our conference and events, professional guidance, focused content, annual awards, competency management, leadership council, member groups, and new communities of practice.
View our membership video or visit us at www.itsmf.co.uk