itSMF UK is seeking nominations for its re-launched Leadership Council, a strategic body to help shape the Forum's future role as a beacon for the service management industry.
The group, which plans to meet regularly from March onwards, will include representatives put forward by our larger member organisations. In the chair will be Tristan Thorpe, a Lead IT Service Manager at BPDTS who was elected to the itSMF UK Board in October 2020 to represent Corporate and Enterprise 25/50 members.
"We are bringing together the Leadership Council from across the membership to help develop strategic guidance for the service management community," he commented. "I feel that, with the turbulent year that was 2020 and the challenges ahead of us still in 2021 in so many sectors, this is an ideal time to consult thought leaders and industry experts from within the Forum to help navigate the fundamental changes that we are all experiencing going forward."
For further information, please contact [email protected]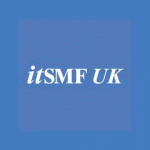 itSMF UK is the country's leading membership association for service management professionals – with members ranging from individual service management practitioners to large multinational organisations.
We have spent the last three decades helping ITSM professionals both to be better and to do better. As the first of an international network of itSMF chapters, it has followed a path of enriching the working lives of its members, as well as those who benefit from its events, training and guidance, and those recognised by its annual awards.