BRACKNELL, 3rd February 2017.
ITSMF UK are pleased to announce that their celebrated annual awards programme is being refreshed and re-launched as the Professional Service Management Awards. The industry accolades have been running for a number of years – recently marked at the 25th Anniversary Conference in London.
The awards – 11 in total including new categories focusing on DevOps, SIAM and BRM – will be presented at a new gala dinner, to be held at the prestigious Landmark Hotel in London. This coincides with the industry-leading ITSM exhibition, SITS -The Service Desk & IT Support Show, on 7 June 2017.
ITSMF UK and Diversified Communications UK, which runs SITS, are collaborating to bring the two events together at the same time – SITS are supporting the awards and ITSMF UK will be providing media and consultancy services at the SITS show across 7-8 June 2017 at Olympia, London.
For ITSM professionals this is a great opportunity to meet and network at SITS, one of the largest gatherings of user organisations, vendors and practitioners in the service management industry. And then move on for an evening of industry recognition and networking at the Awards, which is expected to grow as an annual event in addition to the ITSMF UK Conference.
For ITSM vendors, this is a unique opportunity to sponsor prestigious industry awards, as well as entertaining customers, prospects and staff while at the SITS show. ITSMF UK will continue to hold their annual conference – this year in Manchester on 20 and 21 November – with opportunities for informal networking as well as great content and presentations.
ITSMF UK and Diversified Communications UK both expressed their enthusiasm for the new collaboration and the opportunities it affords.
"We've put a lot of new ideas into our revamped awards which will offer opportunities for a wide variety of approaches to service management", says Barclay Rae, ITSMF UK CEO. "We are also excited about running a new event at the Landmark, which is a truly wonderful venue, as well as doing this at the SITS show, where the whole ITSM industry gets together".
SITS, Group Event Director, David Maguire, added: "We are delighted that the ITSMF will be holding their Professional Service Management Awards after the first day of SITS. The coinciding of the events will create a great opportunity for IT professionals and vendors to continue networking and celebrate the achievements of the wider ITSM community, which are so richly deserved".
This year's award categories include
Digital Transformation Project of the Year
Young ITSM Professional of the Year
Service Innovation of the Year
Ashley Hanna Contributor of the Year
Service Management Team of the Year
Thought Leadership Award
Training Provider of the Year
Business Relationship Managerof the Year
Service Integration (SIAM) Project of the Year
Paul Rappaport Award for Outstanding Contribution to ITSM.
DevOps Implementation award
For full details of the Professional Service Management Awards, how to register a nomination, sponsor an award or book tickets for the gala dinner phone 0118 918 6500.
About ITSMF UK
ITSMF UK is the country's leading association for those involved in IT service management. Our members include over 500 organisations, ranging from large multinationals to small consultancies, employing between them more than 6,000 service management professionals. With a wide range of member groups, events, professional support services and activities, it's the premier forum for learning, networking, sharing expertise and keeping up-to-date with all things ITSM. Our new Professional Service Management Framework (PSMF) is a competency model which defines a professional identity for the service management industry.
About Diversified Communications UK
Diversified Communications UK Ltd (Diversified UK) is a fast-growing trade event organiser and publisher based in Brighton, Peterborough, and Nailsworth.  Diversified UK's portfolio includes SITS – The Service Desk & IT Support Show; SITS Insight; Accountex; Casual Dining; lunch!; Commercial Kitchen; Natural & Organic Products Europe; Nordic Organic Food Fair and Natural Products Scandinavia in Malmö, Sweden; Natural Products News; Geo Business; Ocean Business; MARELEC Marine Electromagnetics conference; Euro Bus Expo; Coach & Bus UK; British Tourism & Travel Show; RouteONE; and Coach Monthly.  For more information, visit: www.divcom.co.uk.
Diversified UK is part of Diversified Communications, a leading international media company providing market access, education and information through global, national and regional face–to–face events, digital and print publications and television stations.  Diversified serves a number of industries including: seafood, food service, natural and organic, healthcare, commercial marine, and business management.  Based in Portland, Maine, USA, Diversified employs over 850 staff, across eight divisions in seven countries.  For more information, visit: www.divcom.com.
For further information, please contact:
David Maguire, Group Event Director
SITS – The Service Desk & IT Support Show (Diversified Communications UK)
+44 (0)1273 645127 | [email protected]
Mark Lillycrop
Professional Service Management Awards (ITSMF UK)
+44 (0) 7823 322958 | [email protected]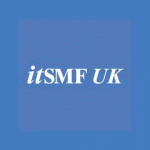 itSMF UK is the country's leading membership association for service management professionals – with members ranging from individual service management practitioners to large multinational organisations.
We have spent the last three decades helping ITSM professionals both to be better and to do better. As the first of an international network of itSMF chapters, it has followed a path of enriching the working lives of its members, as well as those who benefit from its events, training and guidance, and those recognised by its annual awards.