Having worked in Service Management for around 15 years, I still find it hard to explain to my friends exactly what it is that I do.
Even my own family don't really understand it, so this extended period of homeworking has been a pleasure for those I love to see me in my element, delivering service support for the IT estates for a number of different clients.
Surprised at how passionate I get talking about Change Control, CMDBs, SLAs, KPIs and other acronyms that sound like a foreign language. Those who are close to me are starting to understand why I value my opportunities to attend conferences, Masterclasses, Special Interest Groups and Member Meet Ups.
To be frank, it is my chance to geek out about Service Management with like-minded individuals.
I will be honest, like most people, when I first got the chance to attend an itSMF event; I was as much grabbing the opportunity for a day out of the office as focussing on any value I might have got from the Workshop itself. However it did not take me long to learn something new, share some of my experiences and create new relationships and networks.
For me personally, that is the best part of what itSMF do. The one to one interactions and invaluable networking in breaks, the opportunities to find out about what others do, and the sharing of challenges and successes. The opportunity to speak to people, who understand what I do all day, and most importantly, who care.
Being such a vital, diverse and large industry, it is amazing how quickly faces become familiar. The strangers who you happened to see at an event that one time become acquaintances, maybe colleagues and (dare I say it?) even friends. We all chose this occupation because we find Service Management an interesting challenging and engaging topic and therefore it is no surprise that when like-minded individuals get together they have engaging and compelling conversation and debate, but most importantly, have fun doing it.
So after years of attending itSMF events. Gaining the confidence to take part, ask questions and challenge thinking, I was offered the opportunity to take on a role as a regional chair. It was time to share with others the privilege I had taken advantage of for years.
And the best part of it was, it just involved doing more of what I love.
More networking with like-minded people.
More sharing knowledge and experiences.
More asking questions and challenging thinking.
Admittedly, I had, and still have reservations. What if I do not have enough connections to get together a successful Member Meet Up? What if I am asked questions relating to a topic I am not overly familiar with? Even worse, what if I just do not know what to do or say at all?
Well the beauty is, from what I have learned we have all been there. Plus the itSMF guys are a great and supportive team who offer tonnes of help and support. Most importantly, THIS IS THE WHOLE POINT.
We are a community, we are a team and we are in this together.
Service Management often does not have rights or wrongs. It is continually evolving and improving, and it is only through collaborative working, that we keep developing. Therefore, I do not need all the answers, and neither do you. We will find them out together.
If you fancy being part of our next Member Meet Up, or just want to share ideas, I would love to hear from you at [email protected]
Thank you for reading; I'd love for you to share this if you find it useful or insightful.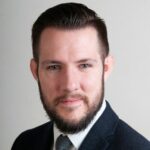 An ITIL qualified Service Control professional with a sound customer service background plus the ability to liaise and communicate at all levels. Delivering ITSM Advisory Services specialising in Configuration Management but able to work around all Service Management functions. For 8 years the UK business lead and budget controller for my Configuration Management for the whole of the UK at a global Service Management company.