The new ITIL 4 Foundation Revision Guide offers a perfect companion for those undertaking the new Foundation course. Written by members of itSMF UK's publications team, including experienced training specialists Vernon Lloyd and Barry Corless, the book is perfectly positioned not just to help with revision just before the exam but to provide a pocket-sized reference to the key ITIL 4 terms and concepts back in the workplace.
"The Guide is not intended to replace the more detailed ITIL Foundation: ITIL 4 Edition book or to be a substitute for a course provider's training materials," said Alison Cartlidge, head of service management at Sopra Steria and lead author and editor of the new book. "It offers a précis of the essential learning required for the ITIL 4 examination – ideal for revision – but, as with our previous pocket guides, it also provides some useful additional information that is helpful to know. We use clear symbols in the book to indicate extra content that's not needed for the exam."
The ITIL 4 Foundation Revision Guide is part of a long tradition of pocket guides produced by itSMF UK to help students and summarise the basic elements of the ITIL guidance. Earlier editions, nicknamed the Little ITIL, were published by itSMF itself with widespread success within the community, while the slightly more substantial ITIL 3 Foundation Handbook (2007/2011) and the slim new Revision Guide resulted from the Forum's close association with official publisher TSO.
"For many years I carried the ITIL Foundation Handbook in my laptop bag and used it regularly to jog my memory," said Barclay Rae, a member of the ITIL 4 architect team. "This revision guide follows in the same tradition: a ready companion for those studying the ITIL 4 guidance."
Nargis Mirza, IT Operations Community Manager at the Home Office and a contributor to the pocket guide, said the book "supports digital decision making, acting as a taster to the detailed guidance and enabling cross-industry organisations in implementing ITSM successfully."
Without doubt, it should quickly find a place in the toolkit of everyone going through the Foundation and working with the guidance on a day-today basis.
The ITIL 4 Foundation Revision Guide costs £12.50 (£10.00 to members). Order your copy through the itSMF UK bookstore.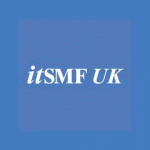 itSMF UK is the country's leading membership association for service management professionals – with members ranging from individual service management practitioners to large multinational organisations.
We have spent the last three decades helping ITSM professionals both to be better and to do better. As the first of an international network of itSMF chapters, it has followed a path of enriching the working lives of its members, as well as those who benefit from its events, training and guidance, and those recognised by its annual awards.