Problem management is one of the most significant challenges facing ITSM practitioners today. At a recent itSMF UK SIG Focus Day in Bracknell, members came together to pool their insights and experience in a new white paper: ITIL® 4: what does it mean for problem management, which highlights some of the key questions currently facing problem managers:
How might problem management operate in a digital environment, utilising the latest best practice guidance contained within ITIL 4?
What are the key elements of a holistic problem management practice, based on the four dimensions of service management?
How can we change problem management to follow the seven guiding principles?
What are the key dependencies between the ITIL 4 practices?
Introducing the new research, lead author Barry Corless presented a webinar on 19th February. Catch up with the content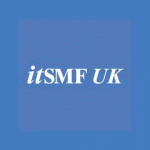 itSMF UK is the country's leading membership association for service management professionals – with members ranging from individual service management practitioners to large multinational organisations.
We have spent the last three decades helping ITSM professionals both to be better and to do better. As the first of an international network of itSMF chapters, it has followed a path of enriching the working lives of its members, as well as those who benefit from its events, training and guidance, and those recognised by its annual awards.