In the 2007 Spanish film 'Fermat's Room', some top mathematicians, working under the pseudonyms of famous mathematicians from ages past, find themselves stuck in a room. They are posed a series of logic problems. If they answer them correctly within the time limit nothing changes. If they don't then the walls move in a bit. Being professional problem solvers they throw themselves into the challenges posed. Some they succeed on, some they don't. As the walls contract they realise that carrying on like this has one inevitable result. So they split resources. They can't ignore the logic problems, but they also reassemble the room's furnishings to try to prevent the contracting of the room. However the forces of compression exceed any forces of resistance that they can muster, and being crushed becomes increasingly inevitable.
With a few prompts, the mathematicians realise that they are tackling the wrong problems. Until they understand what it is that connects them they won't get anywhere. Once they know that they can work out the reason they are in this mess and who might have set this up devilish trap. When they have worked this out (and of course, the room keeps contracting all the while), they can, finally, tackle what is their most pressing question : how to get out of the room.
At New Year a lot of people set resolutions. One resolution sceptic in the press has mused that instead of resolving what additional things we will take on in an already crowded schedule, perhaps we should resolve what we will stop doing. In a world where we all have more to do than time to do it how can we take on new things without doing this ? Our mathematicians needed to create thinking space and to use it to think laterally in an environment that was screaming for completely different behaviours. They needed to change their focus. Doing less fire fighting, though being in the middle of a fire, was the first step towards this.
Our situations may not to be as radical as the mathematicians' room, and escaping our constraints by bypassing them completely may not be the sort of outcome we are seeking. However there are still things we can learn from here. The mathematicians could address their real problem when they worked out what connected them and why they were in this mess. How we work together with others is often critical, and the challenges here go beyond surface level interactions. Multi-person problem solving is about more than just the techniques we use. The cultural context, the attitudes we bring, how the individuals involved behave all have a significant part to play.
So, maybe what we need to do less of is being consumed by the immediate problems presented to us (which is not the same as ignoring them !). Instead maybe we could spend more time working out how to identify the more fundamental problems. Solving them would have a greater impact.
And did the mathematicians get out of the room? There are plenty of twists in this story, and I can recommend watching the film to follow them and find out what happens. An interest in maths adds to the enjoyment but is not essential.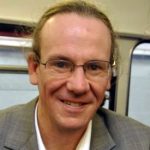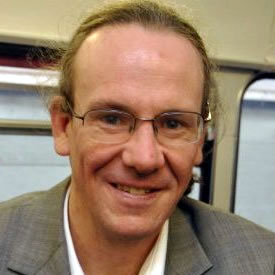 Richard works for the NIHR Clinical Research Network Coordinating Centre (CRNCC). The CRN supports patients, the public and health and care organisations across England to participate in high-quality research, advancing knowledge and improving care; and the Coordinating Centre provides national leadership and coordination.