As I'm sure you're already aware, this year's annual itSMF UK conference (ITSM17) is taking place in Manchester 20th – 21st November. And as you've probably seen, we're planning a wide range of improvements and changes to the event (not least the change in venue).
What You Can Expect
With all of our planned changes (more on this below), we can promise you that by attending ITSM17 you'll:
Gain new and advanced knowledge on service management topics, trends, and best practices.
Take away practical ideas, solutions, and techniques related to topics such as DevOps, knowledge management, cloud technologies, SIAM, customer experience, and the people challenges of service management.
Learn not just the "what you should be doing" and "why you should be doing it" but the practical side of "how to get started" and "how to improve".
Build your network of peers and resources, collaborate on ideas, and discuss mutual challenges.
Meet with the leading vendors of service management tools, and other complementary service management offerings.
Learn more about the direction in which the industry is heading (the future of ITIL, how to cope with increased business expectations, etc.).
Discover new ways to encourage per al and professional development by learning more about the Professional Service Management Framework (PSMF) and accessing related case studies.
Essentially, everything you need to start you on a journey of service management improvement in 2018.
Getting Practical
To give you a little more insight, our primary goal for ITSM17 is to make it as practical an experience as possible for delegates with a strong focus on collaboration, relationship building, and peer support. This will be supported by three discussion zones (Future of ITIL, Practical ITSM, and Beyond ITSM) that will provide delegates with the opportunity to engage, debate, and contribute ideas, questions, and input.
The above will be facilitated by a select group of people, who in addition will be:
Attending sessions and providing key commentary
Discussing the key takeaways and feedback from sessions
Discussing other inputs e.g. there will be various industry announcements taking place
Discussing in a group what is useful and valuable, new, contentious etc. – working as a team to produce content that will be presented at the plenary panel session in the afternoon on day two.
We'll also be encouraging and providing as much networking time as possible – e.g. via the discussion zones. Also the removal of the awards dinner opens up the Monday evening for an informal drinks, food, and networking session – this will run from 5pm to 8pm. Following this, delegates will be free to enjoy the Manchester nightlife, or for those that prefer something quieter, we'll be reserving tables at local restaurants for those who wish to join.
The Presentations
With four presentation streams (ITSM and Beyond; DevOps and Service Management in the Cloud; People, Customers, and Relationships; and Practical and Experiential Learning) and over 50 educational presentations, there's something for everyone.
With a concentrated focus on practical advice, here are just some of the "how to's" you can expect to learn by attending:
How to use Scrum to design and/or improve your ITIL processes.
How to successfully adopt SIAM in your organisation.
How to kick start or improve your problem management process.
How to improve your self-service initiatives to achieve better benefits and results.
How to build a CSI function, including workflows and a CSI register.
You can view the event agenda here.
Plus, for a sneak peak at the content on offer, why not check out some of our ITSM17-related blog content? Those published so far include:
Hopefully you'll find these helpful.
In Summary
At itSMF UK HQ we're really excited for this year's event, even more so than normal. We anticipate that our planned changes for 2017 are going to make a significant difference to how the conference is perceived and the value it provides to delegates. We hope you'll join us and agree.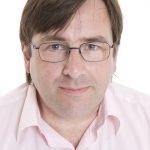 Barclay Rae has extensive experience as a consultant, analyst and subject matter expert in IT Service Management. He is the Lead Editor of ITIL 4 Create Deliver Support (CDS) Managing Professional guide, a member of the ITIL 4 Architect team and a co-author of ITIL Practitioner.
He also has considerable business and management experience in the industry, both as a consultancy vendor and also working with industry bodies and vendors such as SDI, AXELOS, APMG, and Axios. He brings industry and subject knowledge to ITSMF UK's strategic direction, as well as practical experience and commercial skills in running a small business organisation.