I know that many of you are concerned about the Coronavirus (COVID-19) situation and the impact it may have.  For me, being Chair of itSMF UK is so very important and I would like to take this opportunity to thank you for your ongoing support, and trust, in our Association.
We are all facing difficult times with the spread of the Coronavirus, and I wanted to assure itSMF UK members that the team here are doing everything we can to maintain membership services over the coming months.
In line with Government guidance, we've unfortunately had to postpone a number of our upcoming physical events to ensure the safety of our members and partners alike.  We are currently putting plans in place to move to online delivery where practical.  Members registered on impacted events have been contacted accordingly and further updates about our plans will follow in due course.
Our Operations Team in Bracknell are working hard to keep our services running and respond to any queries – we are geared up to work remotely for as long as is necessary.
Sadly our global community finds itself in uncharted waters; these are unprecedented times we are living in. Now is the time we need to pull together and support one another, and our Association.
Please take care and watch the itSMF UK website and social media for further updates.
Best regards
Martin Neville, Chair, itSMF UK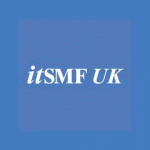 itSMF UK is the country's leading membership association for service management professionals – with members ranging from individual service management practitioners to large multinational organisations.
We have spent the last three decades helping ITSM professionals both to be better and to do better. As the first of an international network of itSMF chapters, it has followed a path of enriching the working lives of its members, as well as those who benefit from its events, training and guidance, and those recognised by its annual awards.