ITSM19, our two-day annual Conference and Exhibition, is back in London on 18-19 November this year, and we're asking all budding speakers to step forward now.
This year the theme is Service Management in an Agile World, and we need practical, experience-based presentations on topics such as digital transformation, new frameworks for old, cloud-based service management, modern ITSM, trusted solutions to new problems, and the new service manager. Don't worry if you're new to the conference platform – last year some of our best rated sessions were presented by first-time speakers. Please give it some thought and let us have your proposed title and outline by 15th April.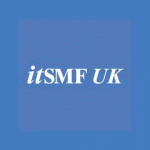 itSMF UK is the country's leading membership association for service management professionals – with members ranging from individual service management practitioners to large multinational organisations.
We have spent the last three decades helping ITSM professionals both to be better and to do better. As the first of an international network of itSMF chapters, it has followed a path of enriching the working lives of its members, as well as those who benefit from its events, training and guidance, and those recognised by its annual awards.