Do you have what it takes to be part of the itSMF UK Board of Directors? Or do you have a colleague who fits the bill? If so, we would love to hear from you,

We are inviting nominations for the Board role representing Corporate and Enterprise 25/50 members. The successful nominee, who must be part of a current membership in one of these categories, will start their 2-year term at the beginning of October.

If you would like to nominate someone for this role, please read the guidelines and return the completed nomination form to our Company Secretary, Sarah Nieto ([email protected]) by 5 pm on Friday 31st July 2020. Other information about itSMF UK governance, including the directors' code of conduct, can be found here.

The incumbent Director is entitled to stand for a second term, but further nominations for the role are invited. For the purpose of this election, the individual will be elected by the 'lead contact' at our Corporate & Enterprise 25/50 member organisations, who are registered at the Forum and who will be asked to vote on behalf of their colleagues.

If you have any questions about the election, please contact [email protected]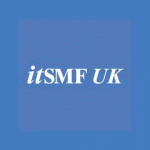 itSMF UK is the country's leading membership association for service management professionals – with members ranging from individual service management practitioners to large multinational organisations.
We have spent the last three decades helping ITSM professionals both to be better and to do better. As the first of an international network of itSMF chapters, it has followed a path of enriching the working lives of its members, as well as those who benefit from its events, training and guidance, and those recognised by its annual awards.