itSMF UK are delighted to welcome Tristan Thorpe to the Board of itSMF UK following last month's member election, while industry luminary Barclay Rae steps down after 5 years as a director.
Tristan is Lead IT Service Manager at BPDTS, which provides specialist digital technology services to the Department for Work and Pensions. He has been involved in Service Management for over 15 years, working in various roles in corporate and enterprise-level organisations, focusing on operations, transition, delivery, and design. In itSMF UK, he has taken a keen role in helping to develop an ITSM community of practice and numerous other member activities.
"I look forward to assisting itSMF UK to continue to grow as a valued and sustainable body within the Service Management profession," he said, "in turn helping to offer new relevant services to our current and future membership."
Tristan will represent Corporate and Enterprise 25/50 members on the Board from 1st October, replacing Karen Brusch of Nationwide who has been appointed to the role of Vice Chair. Existing Vice Chair Richard Horton (NIHR CRNCC) remains on the Board for a further two years, focusing on governance.
Barclay Rae will step down as an itSMF UK director at the end of September. A board member for exactly 5 years, 3 as CEO, he said he is proud of his time with the organisation, and thanked his fellow directors and staff colleagues for their support. "It's been a 'roller coaster' with many ups and downs, but it's been overwhelmingly a very positive experience and one which I will reflect on with great memories," he said. Barclay will continue to support the organisation in his many roles as consultant, author, speaker and facilitator.
Completing the Board line-up, Adrian Chiffi (CGI) and Claire Drake (Fujitsu) have been re-appointed for two- year terms and Rosemary Gurney (Global Knowledge) has been co-opted for a further year to represent itSMF International. Nathan McDonald (Deloitte), Rosh Hosany (PwC), Claire Burn (University of Northumbria), Kevin O'Brien (Content+Cloud), Dave Walker and Yogesh Patel (both independent consultants) remain on the Board for a further year.
Board Chair Martin Neville thanked Barclay Rae for his exceptional commitment and leadership over many years both within itSMF UK itself and within the broader service management industry. He added, "I am delighted to welcome Tristan to the Board, and looked forward to benefitting from his insight and experience at a time of great challenge but also of considerable opportunity."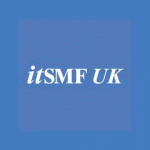 itSMF UK is the country's leading membership association for service management professionals – with members ranging from individual service management practitioners to large multinational organisations.
We have spent the last three decades helping ITSM professionals both to be better and to do better. As the first of an international network of itSMF chapters, it has followed a path of enriching the working lives of its members, as well as those who benefit from its events, training and guidance, and those recognised by its annual awards.