Service Integration and Management (SIAM) is an approach to managing multiple service suppliers and integrating them to provide a single business-facing IT organisation. SIAM frameworks have been implemented in many organisations, often as part a of multi-supplier outsourcing initiative.
SIAM tends to involve two main activities: governance of the end-to-end service and operational support of multi-supplier services. In this article I will discuss how SIAM needs to change in order to maintain its effectiveness in an agile organisation (rather than SIAM operating in an agile way).
To adapt to an agile world SIAM (and associated service management activity) needs to undergo a mindset change, from 'managing service' to 'enabling value'.
Traditional SIAM models often rely on individual process owners and service managers operating and governing individual processes. In an agile/DevOps environment these processes and governance need to be embedded throughout the organisation. The SIAM function itself will focus on coaching and enabling, not compliance and workflow. This will be achieved by having real-time data driving decisions to ensure service, rather than using retrospective reports to apply service credits.
The example operating model shown below describes how SIAM may function in an agile organisation.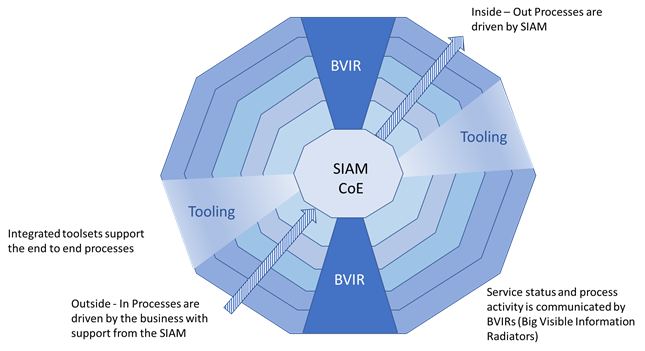 Figure 1: An indicative value-driven SIAM model for an agile DevOps organisation
This model uses a SIAM Centre of Excellence (CoE) to support and enable processes and governance within the organisation. Each (product) team is responsible for ensuring that there is sufficient activity in each process to achieve the outcomes (and value) required and sufficient oversight to deliver effective governance. This minimises both knowledge debt and the production of 'shelfware' process documentation.
Implementation is likely to be iterative, based on minimal viable processes, and these are driven from both the SIAM CoE (to ensure governance and service delivery) and the business itself, the key being to ensure the right level of process and control to deliver the outcome required. A minimum core set of day-to-day process and governance activities will take place within the product teams. There are always going to be some hard rules and policies (change control for moving into production, logging incidents, knowledge management, etc) in place as a baseline, with discretion and flexibility over using the rest of the processes. This means that the level of process and control will vary from one product team to the next; a legacy-based product may require a significant level of process (and support from the SIAM CoE) whereas a fully automated digital application with a dedicated infrastructure may need little, or no, SIAM support. SIAM drives value creation by proactively identifying areas for improvement.
Critical to the success of this model is the availability of an integrated reporting solution that enables near real-time visibility of performance across the whole agile/DevOps lifecycle. This provides the SIAM CoE with the information it needs to proactively manage and govern the service across suppliers. SIAM will continue to drive collaboration between suppliers, but also needs to be able manage and report on the contractual obligations of individual suppliers. While this situation is not unique to an agile organisation, it may be emphasised where teams are self-defining. This can create tensions between setting (and achieving) objectives and KPIs and focussing on a value-driven delivery. Careful construction of supplier contracts to reward collaboration through gain share or shared penalties can address this.
The SIAM CoE itself will be a flexible organisation. Team size will increase during times of transformation (where more coaching is required) and decrease during steady state (as teams are empowered). Furthermore the precise structure of the CoE will depend on the nature (and maturity) of the individual product teams (whether they are legacy, agile or agile DevOps), and will evolve with time, gradually moving from a traditional, process-centric model, to a business-driven, value focussed solution.
So how does my organisation begin this journey and continue to ensure maximum value from the investment I have made in my SIAM team? Here are some pointers.
Look at the skill set of your team. Consider the new skills that will be required for this new way of working:
Good communicator and enabler
Good agile/DevOps understanding
Service management expert
Good facilitator with influencing skills
Flexibility and pragmatism
Sound business knowledge
Prepare your integrated reporting toolset – this has to cover more than traditional service management activities, giving visibility to development and operational activities, and focussing on reporting value outcomes, not process compliance.
Develop your SIAM target operating model, working with the rest of your organisation and your suppliers to understand how services will be delivered in the future. Consider complexity; multi-vendor teams can bring benefits, but they also bring challenges, for example how do you link contracts to these models (a subject that could provide one or more further blogs).
As always in SIAM, one size does not fit all, and SIAM will need to evolve and adapt as organisations mature. After all, in a perfect world and a perfect organisation, SIAM would no-longer be necessary, but we do not live in a perfect world.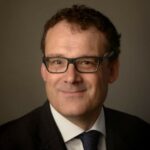 Martin Goble is Lead Partner at Tata Consultancy Services and a popular author and speaker on ITSM and SIAM-related topics.