"Service Catalogue" is an interesting term in that it can be interpreted, and used, in a number of different ways. It's also a key area of IT service management (ITSM) that has grown in importance, and relevance, in recent years – to define and manage IT services and value, plus also as a means to automate and speed up service fulfilment.
Many organisations have embarked on projects/initiatives to build service catalogues of one sort or another – and this has been supported (and in some ways driven) by the vendor market which has improved the offered capabilities in this area.
This blog looks at the current state of service catalogues and offers 10 tips to get yours right.
Understanding the Service Catalogue  
There are a number of different terms, and a varied taxonomy, in use; particularly around the different areas of service catalogue. For example, technical service catalogue, business catalogue, and user catalogue. And these are different outputs and "views" of basically the same data. This can be a source of confusion and also of misplaced criticism of the actual catalogue concept.
Essentially the service catalogue can be defined as follows:
An automated portal for self-service and request fulfilment by users – this help to reduce lead times for IT ordering and can help to open up access to the IT organisation (and increasingly other departments).
A strategic business-level view of IT services that can help to clarify IT priorities, with it used as the basis for prioritisation, service reporting, and service level management.
A technical repository of "supply chain" information for the IT service provider to use as the basis for management and delivery of services. This includes knowledge management, supplier and contract information, internal support, departmental responsibilities, etc.
Resistance to the Service Catalogue Concept
It would be wrong to talk about service catalogues without acknowledging that they are not loved by all. These service catalogue detractors fall into two main groups:
"Old IT" cynics who have been running IT for many years and can't see what value the service catalogue can add, particularly if they've tried and failed to implement service level agreements (SLAs) with their customers.
"Futurists" who see no need to try to define services when technology and business has already moved on from the concept of IT services.
Neither of which will love service catalogues no matter how much selling you do. They will also put up objections to service catalogue initiatives, contributing to issues such as:
Service catalogue is seen as a waste of time #1 – with people stating that: "We already know what we deliver". But often IT departments can't say what they do or what value they deliver, so a service catalogue is helpful and vital from a strategic/business perspective. And business-level reporting cannot realistically be achieved without some service-based definition of what IT does. Then the automation of request fulfilment, via a service request catalogue, speeds up customer response and reduces lead times, plus it usually cuts support costs. Ultimately, at a simple level the service catalogue helps IT to be clear on its priorities and what it's there to deliver.
Service catalogue is seen as a waste of time #2 – that "it's already been surpassed, and we don't need to define IT services". This is the futurist view that the service catalogue concept is already out of date and unnecessary, given that everyone now buys IT and we don't need to try to shoehorn everything into an IT service. However, the process of defining and developing a service-focus is still useful for IT departments as part of a learning/development process. And self-service and automated fulfilment are essential these days and will continue to be areas for ongoing development.
Service catalogue is often misunderstood – certainly the practical steps to implementation are not well defined. This is an area where current ITIL training doesn't provide much direct help. Also, the multi-level nature of the subject can make it prone to misinterpretation. As a general rule, it's good to be clear on taxonomy and local definitions/variations from the start. With the simplest definition being where the service catalogue is seen as the "live" services actually running as part of the wider IT service portfolio.
But despite these issues. Most organizations will find that they can benefit from a service catalogue approach.
10 Service Catalogue Tips
If you think that service catalogue adoption will be helpful to your organisation, then here are 10 tips to employ as you progress with your service catalogue initiative:
Appreciate that a service catalogue is not one single document or tool – it has a number of stakeholders and outputs, so can take many forms. Organisations and individuals will have different needs, a different focus, and also different entry points.
Understand that the value of a service catalogue is achieved by engaging with IT customers and IT departments – to work towards demonstrably common goals. Customers should be engaged to discuss service improvement, not SLAs or service catalogues.
Realise that successful service catalogue implementation requires a collaborative approach – a service is in effect a supply chain that may cross several reporting lines. Thus, customers/users need to be consulted and involved, as well as other stakeholders across the IT "supply chain".
Use workshops to get people involved, aid consensus, and fuel momentum – they really are a good way to achieve common understanding and agreed definitions/taxonomy around service level management and service catalogue concepts.
Remember that taxonomy is very important – if you ask 10 people in your organisation what a service catalogue is you'll probably get 12 different answers. This is a complex and multi-facetted area, so it's inevitable that there are different interpretations. A single taxonomy with clear definitions and distinctions will significantly improve your chances of success.
Start simple and strategic – the complexity will undoubtedly come. It's a good idea to initially aim for a single page view of services, in order to focus on overall end-to-end services and outcomes delivered, rather than starting at the technology level.
The corollary to tip #6 is that some vendors and organisations do start at the unit technology level – this will work in order to develop a service fulfilment focused catalogue, but it will not deliver strategic end-to-end service value.
Remember that most vendors provide not just tools but also useful data and content for service catalogue creation. This can save a lot of time in creating service records and data.
Employ a visual representation of the service (catalogue) structure to help build understanding – here a picture can be vastly more descriptive than a 20-page document.
Just get started – too many organisations dither and prevaricate on this topic. The result will change and will probably never be perfect, so it's useful to just get started and learn how to develop this by simply doing it.
If you would like to know more about the value of service catalogues and how best to get started, then you might be interested in attending our Service Catalogue Masterclass.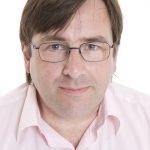 Barclay Rae has extensive experience as a consultant, analyst and subject matter expert in IT Service Management. He is the Lead Editor of ITIL 4 Create Deliver Support (CDS) Managing Professional guide, a member of the ITIL 4 Architect team and a co-author of ITIL Practitioner.
He also has considerable business and management experience in the industry, both as a consultancy vendor and also working with industry bodies and vendors such as SDI, AXELOS, APMG, and Axios. He brings industry and subject knowledge to ITSMF UK's strategic direction, as well as practical experience and commercial skills in running a small business organisation.