I have shamelessly become a little obsessed with Stacey Solomon's 'Sort it Out' programme on BBC iPlayer.
For those of you who have missed it, Stacey and her team visit houses that can only be described as complete clutter chaos! They then have 7 days to take every item out of the house, lay it out in a huge warehouse, work with the family to get rid of 50% of the possessions they don't 'love, need or use' and then organise them all back into the original house perfectly. The change to each family's life is truly transformational and properly gave me the sorting out bug over the Christmas period – unbelievably therapeutic.
This got me thinking. How many times in our day jobs have we put off 'sorting out' those really difficult challenges and long-standing issues and instead let the days and hours slip by with 'comfy' day to day tasks like email, weekly governance boards, team meetings, 1 to 1's, and instant messages? All very valid work, but what will really drive the most value and ultimately have a bigger and more lasting effect on you or your team's performance? Maybe you've just got into the habit of putting these challenges onto the 'too hard pile' or the 'I'll do it tomorrow list' instead of actually tackling them?
Before you rush to change the world here are two key principles when sorting out what your biggest challenge is. It must be something that you…
can directly influence and therefore drive the change
know the value of resolution is reasonably significant to you or your team.
Here are some of my top tips to finally get these big challenges sorted out in 2022:
Ruthlessly prioritise your diary on the resolution. Review your diary and do not (under any circumstances) get drawn into spending your time on the day to day 'comfy' tasks. Get comfortable being uncomfortable!
Use ITIL 4's 7 Guiding Principles as a best practice guide, which are detailed in this blog from Karen Brusch. There are so many really excellent common-sense principles here; I'm sure anyone who has really used them would agree that they are the logical steps to follow when undertaking any improvement project. Yet how many times do we miss out some of these crucial steps? Print them out and put them somewhere where you can see them at all times!
Accountability and responsibility – tell people what you are going to do and take ownership to drive it through. An open, spoken commitment to someone (the more people the better) will drive action. This one is a real game changer for me. Personally, I will then do everything in my power to take responsibility and get it done for fear of failing or not delivering to expectations.
Get the right people on board and ask for help. This links into guiding principle number 7 (the optimise part of 'Optimise and Automate') but this one is so important that it's worth reemphasising . If this really is your biggest challenge, more than likely it's not something that can be fixed on your own, otherwise it would have been done before now. So get those key stakeholders, decision makers and doers on board – and do it early! Equally don't be afraid to ask for help when you need it – this could be from someone inside or outside your organisation, someone who has done something similar before, who really understands best practice in the area that you are trying to improve. Whoever this person is, don't delay in asking for help. The quicker you ask, the quicker you can keep progressing.
In a world where time is so precious, please don't spend too many hours this year on those comfy tasks; make 2022 about tackling the bigger issues that will drive so much more value in the long run. I can hear Stacey Solomon saying now, "Don't keep washing the dishes and brushing the floor when under the stairs hasn't been sorted out in years."
So no more excuses… get on and sort it out!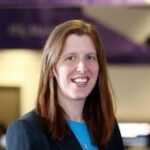 Valerie Wilson is the Head of UK Managed Services Operations for BT and a member of the itSMF UK Board.