"To boldly go where no ITIL has been before. That is the challenge facing my Mission Control teams. In this series of three workshops I want the teams to demonstrate they can translate ITIL®4 theory into practice and capture concrete actions they can take away and apply.
Why these three workshops?
It is time we solved these three long-standing challenges: 'Focus on value, End-to-end value streams, Continual improvement'. These are critical capabilities in this age of 'digital or agile transformation' and 'new ways of working' that you IT people like to keep talking about. Theory isn't going to get you there. This is about translating theory into practice and creating sustainable new behaviours. This takes courage, leadership and shared accountability. Are you up to IT?"  Mission Director, MarsLander.
Focus on Value Workshop
"I am tired of hearing all you ITSM people throwing around the word value. Do you know what that looks like? Are you working end-to-end to realize it?  Show me you can translate all of these frameworks and practices into business value!"
This was the challenge that I posed as Mission Director at the start of the first itSMF UK MarsLander workshop. Half way through the workshop I was frustrated. I wasn't happy with the way the team failed to understand what value was. They failed to engage with the business stakeholders to understand this, kept communicating in 'IT' language. In the end the team finally demonstrated a 'focus on value', but only when they were being coached and given feedback. It seems that coaching and feedback are skills IT people need to develop to facilitate these new ways of working.
This exercise was aimed at understanding the Service Value System introduced with ITIL 4 and the different types of value. In the workshop we explored the value forma: Value = value creation work (e.g. features and requests)  – the negative impacts of value leakage work (e.g. incidents, problems, technical debt) + the benefits of value improvement work (e.g service improvements, emerging technology, and removing impediments).
We practised 'progress iteratively with feedback' as we identified behaviours that were negatively impacting or stopping value:
Prioritisation not linked to business value.
Prioritisation by 'who shouts loudest' or 'personal preference' of team members.
Poor prioritisation of continual improvement compared to business work.
Poor prioritisation of improvements (silo versus e2e).
Poor business case for improvements.
No governance mechanism for dealing with conflicting business KPIs, both claiming priority for resources.
Poor visibility into impact (loss of value or risks) of improvement work on current and future goals.
Unclear definition of value from different stakeholder perspectives (value, outcomes, costs, risks).
Poor visibility into portfolio of opportunities and demands (and against different types of value expectations, e.g. value creation, value leakage, value improvement).
After applying the concepts around the Service Value System, considering in particular the importance of collaboration and promoting visibility, the team convinced me. The question was, what takeaways would they come up with that other itSMF members could adopt?
Change IT strategy map/portfolio to reflect the value equation (value = the positive impact of Value Creation (VC) work – the negative impact of Value Leakage (VL) + the benefits gained by Value Improvement (VI) work.
Recognize that value is multi-dimensional (different stakeholder perspectives, shifting in time, made up of VC-VL+VI). Engage with stakeholders to explore and agree this.
Embed ITIL theory into the mindset and behaviours, translate theory into sustainable behaviours and not just getting the certificate. This requires practice, feedback, and coaching.
Embed continual improvement into the culture of the organisation, by doing it collaboratively, sharing and marketing success better.
Progress iteratively with feedback, with feedback linked to value.
Value Stream Workshop
"Why do my IT teams keep blaming each other, working in silos, and trying to sell me the latest best practice that promises 'value': Agile DevOps, ITIL 4, VeriSM, COBIT. They keep talking about value streams. As far as I can see it means 'feature to deploy' – not 'idea to value'. Shouldn't a value stream be end-to-end and finish up with business value?"
This exercise picked up where Focus on Value finished. We started with a backlog of work prioritised around value, agreed with all stakeholders. The team had collaborated and visualised work, focused on value and 'co-created' a portfolio of work. The next challenge: executing the smooth, fast flow of work through the value streams without errors and the need for rework.
As the team designed and executed their value streams they applied once again the principle of 'progress iteratively with feedback', applying the 'improve' capability in the value chain. In doing this they captured the following unanswered questions and improvement needs:
Who owns the end-to-end value stream?
The Agile/DevOps value stream isn't 'idea-to-value'
We need to start applying 'progress iteratively with feedback' from day 1 – including improvements in the way we design value streams
Who captures end-to-end value stream improvements? Product owner? Service manager? Practice owner?
Who agrees the value coming out of a value stream?
We need to engage end-to-end in building the value stream and explore what value looks like (value, outcomes, costs, risks)
DevOps/Agile value is speed of delivery and working features, while support see incidents, customer satisfaction as wasting value (costs, risks)
Having the end-to-end value stream discussion using the value chain raises the challenge about 'who provides support when it is thrown over the wall'? This means time, effort, resources to support and deal with tech debt (value leakage) versus features (value creation)
Who coaches end-to-end teams to manage adoption of value stream working, and deal with frustration and resistance?
Unclear responsibilities of product owner versus service manager roles in e2e focus
Need to include service management in design activities in value stream – claiming resources downstream for integrating new features/requests for new services into existing practices and responsibilities
A lot of time and effort getting TO value (deployed) less on measuring the realised value from different perspectives (e.g. continual customer feedback, growth of tech debt and impact/risk, costs of supporting, value changes over time value).
Look at value steam using four dimensions, particularly how end-to-end information, tooling and hand-offs support the processes and people.
The first value stream took 14 minutes, after applying 'progress iteratively with feedback' and coordinating the value stream and coaching, the second took 4 minutes. Why aren't teams applying this end-to-end in reality?
This is what the team recommend other itSMF delegates pick up as actions:
Ditch the old language. It is a new language of 'value' not technology and services.
Put your weapons (DevOps, ITIL) down and let's talk value!
Engage! Enable people within the organisation to create their own value streams (they know best where waste and improvement opportunities are hidden).
Start coaching and communicating the value story (help shift the mindset and behaviours to focus on value and support a smooth adoption to new end-to-end value stream ways of working. (New ways of working are uncertain, new, can be frustrating, confusing, not seen as valuable, leading to suspicion of 'collaborating' end-to-end).
Share the concepts of value chains across the business and IT domains, establishing principles (e.g focus on value) to ensure effective value creation. Values, outcomes, costs and risks are the pillars of end-to-end value.
Applicability of value streams to incidents (in the traditional ITIL sense) and to new services, shift focus from outcomes and process silos to end-to-end and value – from different stakeholder perspectives.
Start the wider conversation with the business about the broader role of service management (requires trust and credibility – we need to show we understand what value is and how we contribute). This means taking it out of the perception of 'IT operational processes' to its role in end to end value streams.
You must engage with all stakeholders to understand value from their perspective (within the value chain areas) and with the recipients of value coming out of the value stream.
Continual Improvement Workshop
"ITIL couldn't really have made it any clearer. Yet many still don't see it and certainly don't apply it as a core capability. Continual improvement is the driving engine. It is on the outside of the Service Value System (SVS) model. If this is too high level and theoretical for you, then it is also one of the value chain areas overarching the end to end chain. If this is too far from your ways of working in value streams and all you are interested in is practices and processes, it is also one of the practices. If this is somebody else's problem because you work in process or practice siloes, then it is one of the guiding principles ('Progress iteratively with feedback'). CI should drive the behaviours of everybody. If these guiding principles are too fluffy and abstract for you then I am outsourcing the next mission!"
The purpose of this exercise was to apply continual improvement, but as we were doing this we identified weaknesses and improvement needs in HOW we approach continual improvement. As with workshops 1 and 2 we applied 'progress iteratively with feedback' to our CI practices:
Everybody should be recording improvement needs – 'what is stopping or slowing work'?
Who fosters CI across all silos, product owners and service owners?
Stimulate all framework owners to use CI instruments consistently – e.g. DevOps/Agile impediment lists, COBIT audits, ITIL CSI – and to make a business case for the improvement in terms of VOCR.
Who consolidates and coordinates the end-to-end discoveries from different improvement boards/lists?
Have people engaged upstream and downstream to explore and agree mutual benefits from an improvement initiative?
Ensure goals are known and used when making a business case.
Use the CI model to make a template for recording an improvement and linking it to direction (governance) strategy (goals) and VOCR from different stakeholder perspectives.
Identify all the stakeholders that may benefit from an improvement. Different stakeholders may look at different aspects of VOCR (e.g. one might want speed, the other to reduce costs – perhaps both can be achieved by an improvement, broadening buy-in, commitment and return on value.
How can we have a governance mechanism when there are conflicting continual improvement initiatives competing for resources?
CI also needs to be strategic to link initiatives to the governance aims of the company. As stated in ITIL 4, "The Governing body should also have visibility of the outcomes of continual improvement activities and the measurement of value for the organization."
How much capacity do people have to make improvements and how much is structurally reserved to make improvements – rather than forcing only new project, product, feature, maintenance, and support tickets on people?
Service managers need to coach people to make business cases, also show empathy, respect, understand concerns, compliment people, recognise efforts in terms of improvements (digital transformation and new ways of working cause stress, frustration, uncertainty, doubt. It's not just about the metrics).
Ensure we have metrics the business understands – how they map to the direction and goals and VOCR.
We are poor at measuring the value over time and feeding this back into the CI cycle.
Takeaways:
Being able to demonstrate the value of improvements, both in terms of metrics (VOCR) and softer aspects e.g. are we invited more into strategic meetings, and do people ask our advice more because of value we have shown? Does the business trust us more and give us more time/resources for improvement work?
Seek to understand more about 'blockers' that stop or slow flow and 'high velocity' capabilities (if that is an aim of the company).
Look at upstream and downstream blockers and dependencies to help priorities in the end-to-end value chain, not just in silos and local optimisation.
Start a proof of concept for building a CI business case template using the CI model and VOCR to help change mindsets and foster a dialogue.
Generate more awareness of continual improvement, look for bite-sized achievements to gain trust and credibility, then scale up and out. Remember CI is a 'people game'. Critical for success are confidence, culture, and challenge (for which you need a safe environment).
Think about how to position CI as an operational, tactical and strategic capability. This requires different skills sets: strategic and tactical. Seek to align different CI registers, foster CSI as part of the culture.
Final word from the Mission Director
ITSM is a strategic capability and ITIL 4 can be positioned at this level. However this requires a significant mindset, behaviour and skill set shift. Translating theory into practice requires literally practice, feedback, coaching and structural time to experiment and improve, taking it far beyond simply getting a certificate and hoping the behaviour change occurs.
However ITIL also has a credibility issue with the more agile approaches and needs to convince these stakeholders of its relevance. Also ITSM practitioners are generally removed from the business and lack a deeper understanding of business drivers, goals and direction. This requires new relationships built on trust and credibility. We have to start demonstrating value.
Fortunately all approaches and frameworks seem to have discovered three significant areas of alignment that should bind them. They all want to focus on value, they all want to improve end-to-end collaboration, they all want to focus on continual learning and improving. So what is stopping them? You tell me. It is time somebody started to 'engage' and get the ball rolling.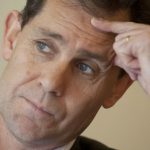 Paul has been involved in the IT industry for more than 25 years and has a broad background in IT operations, IT management and product innovation and development. He was project team lead in the original BITE (Business & IT Excellence) process modeling of ITIL, an ITIL V2 author and member of the ITIL V3 advisory group. He is co-owner of GamingWorks and co-developer of a range of business simulations focusing on IT Service management, Project management, Business Process management, Business and IT alignment, Alliance management and co-author and developer of the ABC of ICT products and publications.