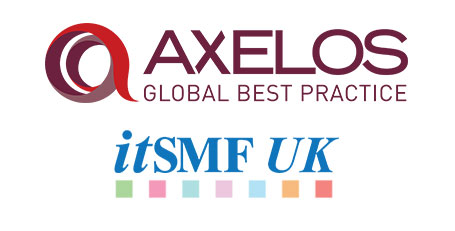 AXELOS, the global custodian of ITIL®, and itSMF UK, the country's leading association for IT service management professionals, have today reaffirmed their partnership and signed a memorandum of understanding (MoU) to promote best practice in IT service management.
To meet this goal, and recognizing the diverse and crucial skills required of IT service management professionals, AXELOS and itSMF UK have created the ITIL Experience Award: Collaborating for Success. This new award, to be launched on 21 November 2017 as part of the Professional Service Management Awards 2018, is one of many initiatives that AXELOS and itSMF UK will be undertaking over the coming months.
This renewed partnership comes at an important time as AXELOS sets about updating ITIL, the world's most widely-adopted framework for service management. This update will take place over the course of 2018. While building on the established core of best practice in the existing ITIL guidance, the update will offer new and explicit practical content with a focus on the optimum integration of ITIL with complementary practices, such as DevOps, Agile and Lean.
Margo Leach, Chief Product Officer of AXELOS, commented:
"itSMF UK members have a long history of championing best practice, and this partnership reinforces the strong role they will continue to play in future product development. AXELOS ITIL is a community-driven initiative, and I would now like to encourage itSMF members both to enter the ITIL Experience Award and to join our Global Research Programme: it represents a major opportunity to contribute to and drive forward this latest evolution of the framework.
"It is these professionals who will take ITIL best practice into the future, ensuring that it continues to provide guidance that reflects the realities and demands of today's rapidly evolving business environment."
AXELOS' extensive research amongst the global service management community has shown that ITIL's proven and tested framework remains the backbone of today's business practices, crucially facilitating business transformation. Globally, over five million IT professionals rely on ITIL's best practice guidance to deliver business success, and each year organizations invest substantially in adopting ITIL, adapting it to their needs, and upskilling their people with ITIL qualifications. As a reflection of this, the update will continue to include the widely-adopted core principles of ITIL, which already deliver real value to organizations worldwide.
Barclay Rae, Chief Executive Officer of itSMF UK, commented:
"We are delighted to have entered into this renewed co-operation with AXELOS and the ITIL brand with the aim of raising the profile of IT service management in the UK.
"ITIL is the most firmly entrenched ITSM framework in the infrastructure of large, complex organizations, and we recognize the importance of ITIL's evolution – of which we are a part. We know it is critical to ensure that, as business environments change with increasing speed, service management professionals have the crucial skills to adopt new practices, integrate new technologies and deliver success to their customers.
"We are keen for our members to feed into the ITIL Global Research Programme. This is a great opportunity for them to contribute and create an ITIL for the future, a framework which will continue to provide ITSM professionals with the resources to remain at the heart of business transformation."
To contribute to ITIL's Global Research Programme and drive forward this latest evolution of the framework go to www.axelos.com/global-itsm-research-programme.
The ITIL Experience Award: Collaborating for Success will recognize collaborative excellence that has enabled outstanding ITIL service management for customers. It is open both to individuals and to teams, and entrants should demonstrate success in the use of at least three of ITIL's nine guiding principles, while providing examples of effective collaboration between individuals or multiple teams. Entries for the ITIL Experience Award: Collaborating for Success will open on 21 November 2017. The award will be made at itSMF UK's Professional Service Management Awards ceremony, taking place on 5 June 2018 at the Sheraton Grand Hotel, Park Lane in London. For further information about the 9 Guiding Principles go to www.axelos.com/9-guiding-principles.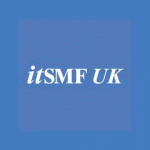 itSMF UK is the country's leading membership association for service management professionals – with members ranging from individual service management practitioners to large multinational organisations.
We have spent the last three decades helping ITSM professionals both to be better and to do better. As the first of an international network of itSMF chapters, it has followed a path of enriching the working lives of its members, as well as those who benefit from its events, training and guidance, and those recognised by its annual awards.