On a Zoom meeting in June, the itSMF UK Board and Management Team gloomily weighed up the options for our 2020 Conference in the light of COVID-19. For almost 30 years the Forum had been in existence to encourage interaction between our members, mainly through physical events. The prospect of coming up with a virtual equivalent to the tried and trusted Conference experience was, to say the least, unappealing.
Our usual planning cycle was well underway in March when the Coronavirus struck. We had already put together a strong agenda of 40 presentations, with a line-up of speakers from across the membership and beyond, and we were booked to return to our popular Bishopsgate venue in Central London.
Over the summer all this was put on hold as we explored other dates and wondered how far back we could push the Conference without impinging on other events or losing our familiar slot in the service management calendar. But soon it became clear that business was going online in a big way, and if Conference was to survive we would need a virtual solution.
Once this decision had been made, the next step – apart from negotiating our way out of a large deposit on our existing venue – was to choose our Conference platform. Thankfully we had already gained some experience with online events in the preceding months, starting to introduce webinars and virtual masterclasses to assist members who found it difficult to attend physical events. But we knew from that experience that none of the familiar tools – including Zoom, Teams, and ClickMeeting – could support the complexity of a full-scale Conference. For that, we needed a mature, fully functional online platform. Following a review of the products available and a recommendation from one of our Board members, we quickly settled on vFairs.
vFairs supported all the key elements that were essential to the Conference experience – multiple tracks of educational content, opportunities for interaction and networking, a functional exhibition hall, and sophisticated graphics and animation to help attendees move easily between virtual rooms. And working closely with our long-standing design partner Preview Design, we were able to recreate the Conference atmosphere that the delegates would expect. It was certainly not the cheapest product available, but it ticked all the boxes.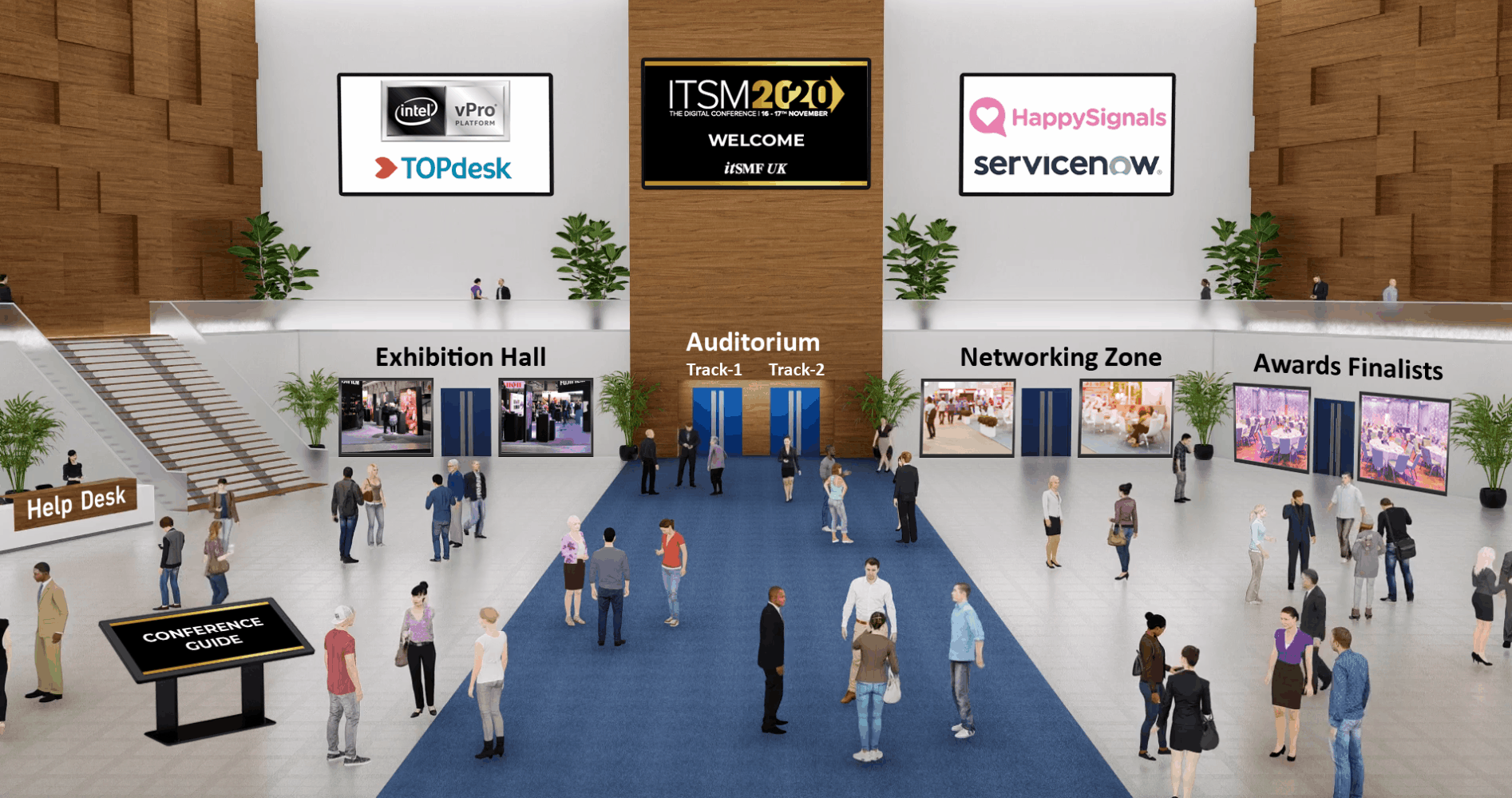 vFairs allowed us to mix live and recorded sessions across the tracks, and from a logistical and risk management point of view, it made sense to record most content in advance. To increase the value for attendees, we were able to add live chat to both the live and recorded sessions, so that all speakers could respond to questions and feedback.
As mentioned, our speaker programme was already in place, and we are hugely grateful to the chosen presenters for embracing the change to virtual delivery so smoothly. Our Conference Team, ably assisted as always by our events partner PB Projects, worked closely with the speakers to review their content and iron out any issues with the final recording.
One of the most engaging features of vFairs was the virtual exhibition area – certainly the closest representation of a physical exhibition that we found with any of the platforms we reviewed. It allowed us to offer sponsors and exhibitors the opportunity to interact with attendees via text chat, voice, or video and provided a whole range of options for sharing video demos, presentations, and PDFs, which attendees could view online or download to their digital bags for later consumption.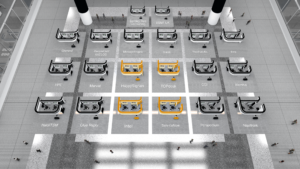 A big thank you to all our sponsors and exhibitors who – like the speakers – adapted enthusiastically to the digital environment!
We spaced out the Conference agenda across a slightly longer working day than normal, with breaks between all sessions for delegates to visit the exhibition booths, network in the chatrooms, or review the various documents and videos available. We also introduced an automated 'leaderboard', encouraging delegates to collect points towards some attractive prizes based on their level of engagement across all aspects of the conference platform.
With our speaker auditorium, networking zone, and exhibition hall in place, the final element of our online transition was PSMA – our annual Professional Service Management Awards. Sadly there was to be no gala dinner this year. The DJs and champagne would have to wait for another time, but the awards presentation slot on Day 2 was still one of the highlights of the Conference, thanks to our nominees, judges and the stylish support of our awards sponsor ServiceNow. Indeed, our new virtual home gave us a chance to make some very positive changes to the judging process. For the first time, we asked award nominees to record a video outlining their achievements, and these videos were available for attendees to enjoy in the dedicated Awards Lounge. This meant that, by the time the winners were announced, the audience had a much clearer idea than usual of the factors contributing to the judges' decision.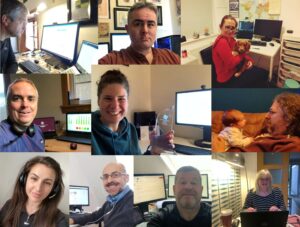 All in all, we feel that ITSM2020 really hit the mark, particularly in view of this year's special challenges. "Although it was a virtual event, nothing was lost at all other than the face to face contact," commented one delegate. Another stated, "This was slick, interactive and a great advert for the profession; a brilliant response to the challenges of this year and probably an indication of how we transform conference delivery models for the future."
Of course, there's no substitute for a physical Conference – it's the one chance in the year to catch up with old friends and make new contacts over a beer or two. Many people really missed this element of our annual gathering. And there were some areas which we can improve on next time, based on the knowledge and experience gained.
But there also were many aspects of our first 'virtual' event that really found favour. For example, attendees had a whole month after the doors closed to catch up with the presentation recordings. So we avoided the usual problem of conflicting sessions. And, regardless of this year's exceptional travel ban, many delegates responded very positively to the fact that they could attend without having to consider the costs of travel and accommodation.
Of course, the virtual format opened up ITSM2020 to an international audience as never before. We're so grateful to itSMF chapters in other countries – USA, Japan, Finland to name but a few – for sharing our Conference publicity through social media and joining us on the day. It was truly a global event.
As Conference Chair Nathan McDonald put it, "Working with the team, engaging with the speakers and sponsors, and chatting with the attendees made ITSM2020 a busy but fantastic two days and I cannot wait to see how we can make things even better and bigger in our major milestone year of 2021!"
And so… we look to next year. In some ways, 2021 could be even more challenging for Conference organisers than 2020 has been. With vaccines on the horizon and a palpable sense of restored confidence, there will inevitably be pressure to return to a physical event. And as ITSM2021 will be our 30th Annual Conference, it needs to be an event to remember.
Nevertheless, we want to cater to the whole membership, including those who will face continuing travel restrictions over the coming 12 months. So next November we'll be back on vFairs – with a bigger, better virtual experience to share with you. Many of the details are still to be decided but it will be a worthy celebration of our anniversary, and more importantly, we can start planning right away.
We look forward to seeing you there!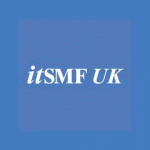 itSMF UK is the country's leading membership association for service management professionals – with members ranging from individual service management practitioners to large multinational organisations.
We have spent the last three decades helping ITSM professionals both to be better and to do better. As the first of an international network of itSMF chapters, it has followed a path of enriching the working lives of its members, as well as those who benefit from its events, training and guidance, and those recognised by its annual awards.