It's been more than ten years since the last major re-write of ITIL, and in that time our world and the worlds of IT service management (ITSM) have changed massively. Thus, the ITIL 4 update is eagerly awaited and anticipated and definitely due.
Personally, I'm honoured to be an active member of ITIL 4's Lead Author Team, as I was also with the ITIL Practitioner programme in 2015 (more of that later). The author team has been the tip of the iceberg in terms of contribution and collaboration, as AXELOS (the owners and authors of ITIL) have worked hard to get as many practitioners and industry contributors as possible to provide input, ideas, and feedback to the new version – over 2,000 people in total. Working with the core team – which is diverse and multi-national – has been a great experience and I feel that we've all learned much from this, as well as providing new ideas and thinking to the existing framework.
ITIL is the most widely adopted IT best practice globally with over 5 million certified practitioners. The project to update it is similarly a big exercise – essentially a product management programme – which needs to take into account multi-language capabilities, trusted exam systems, and of course the need to work with an established industry of trainers and training providers around the globe. The approach to releasing information about the content of ITIL 4 has been mindful of the need to maintain continuity and consistency with the many existing training programmes, as well as providing a straightforward transition to the new scheme.
To date the announcements made have been around the new certification scheme – with the new ITIL 4 Foundation publication, training and certification being released in Q1 2019. I'm confident that this will be a major improvement on the existing ITIL Foundation module, particularly with focus on the key areas required for initial understanding of service management. We're also currently working on the second phase of books, training, and exams for ITIL Managing Professional, which will be realised in the second half of 2019. There is a clear and simple progression from the current scheme and I'm pleased to say that the ITIL 4 framework will be updated to meet both contemporary and future needs.
So, what's in the content? What's different in ITIL 4?
Full details will be released at launch, but I can give you a few hints and glimpses of what to expect. I'm delighted that ITIL 4 Foundation – and beyond – will include some of the highly rated content and ideas from ITIL Practitioner, most notably the ITIL Guiding Principles. These were conceived as a modern, agile, and practical way to apply common sense and real-life context on how organisations and practitioners should approach ITIL – in essence how to 'adopt and adapt' in a fresh and memorable format.
Also, what you may know and love as ITIL 'processes' – incident, problem, change, knowledge, service desk etc, plus many more – are still there and have been refreshed and re-fashioned in the wider content as 'practices' – including roles, skills, people, and resources. We've been careful to maintain the value and importance of these various practices, whilst at the same time providing simple and clear definitions of them. Each of these practices spans a number of areas of delivery in the cycles of work, from demand to value, so these are not defined or limited as being part of one specific phase or context. From the ITIL v3 experience, there'll not be the one-dimensional challenge of trying to fit every practice into a specific lifecycle! The knowledge acquired from ITIL v3 Intermediate modules will then help to integrate key concepts existing in both versions, understand how they interact, what remains core, and what has evolved.
Whilst the practices will maintain consistency and continuity within the current framework, the biggest and most exciting change in approach is the overall business and delivery context. The systems thinking approach shows how to run various products and services as value streams, from demand to value. ITIL and ITIL practices are set within an eco-system of interlinked products and services, all of which are run through the build, test, and run cycles, and feedback loops that we know and love. This sets ITIL and service management in a strategic context, bringing together ITSM, development, operations, business relationships, and governance in a holistic approach. This is a truly integrated model for digital service management.
What will be the real value of ITIL 4?
Whilst ITIL 4 will provide familiarity and comfort in many areas of existing service management, the real value is in how this is now integrated with new ways of working and emerging practices. This provides current ITSM practitioners with a clear pathway to develop new skills and practices that are part of the DevOps and agile working world.
ITIL 4 takes the whole IT industry forward into digital transformation, DevOps, product management, cloud, artificial intelligence (AI), automation, and more in a welcoming and familiar landscape.
For a new generation of digital professionals, ITIL 4 is also a holistic framework on which to build a broad and inclusive skill-set fit for the contemporary world.
In initial feedback and testing there has been excellent feedback on ITIL 4, as it's seen to meet a number of market needs, spanning various communities and stakeholders.
ITIL 4 is definitely worth the wait – I hope you enjoy embracing it and getting great value from it.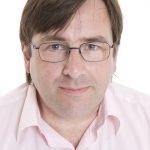 Barclay Rae has extensive experience as a consultant, analyst and subject matter expert in IT Service Management. He is the Lead Editor of ITIL 4 Create Deliver Support (CDS) Managing Professional guide, a member of the ITIL 4 Architect team and a co-author of ITIL Practitioner.
He also has considerable business and management experience in the industry, both as a consultancy vendor and also working with industry bodies and vendors such as SDI, AXELOS, APMG, and Axios. He brings industry and subject knowledge to ITSMF UK's strategic direction, as well as practical experience and commercial skills in running a small business organisation.