Do you ever wonder what's in the itSMF UK By-Laws? Now's your chance to find out, and also help us to improve the organisation of your Forum.
The itSMF UK By-Laws cover the principles by which our Articles of Association are interpreted and give specific guidance on how itSMF UK is organised to fulfil its Objects within the terms of the Articles. As part of our 2021 review cycle, we are inviting all members to provide feedback on the latest update – version 2.5.
Please provide any comments or suggested changes to Mark Lillycrop by 15th February 2021.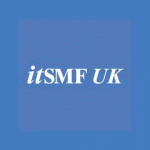 itSMF UK is the country's leading membership association for service management professionals – with members ranging from individual service management practitioners to large multinational organisations.
We have spent the last three decades helping ITSM professionals both to be better and to do better. As the first of an international network of itSMF chapters, it has followed a path of enriching the working lives of its members, as well as those who benefit from its events, training and guidance, and those recognised by its annual awards.