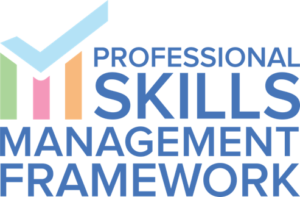 Since we launched PSMF back in 2016, we've been talking to members regularly about their skills management needs and building a clearer picture of the support that they require. In particular, we know that organisations need to understand how their role profiles compare with industry standard roles; how to manage skills development within their teams and identify significant gaps; how to map development needs against available training providers; and how to draw up individual action plans for team members.
With these requirements in mind, we are now repositioning PSMF. itSMF UK has recently forged a partnership with SkillsTX, a third-party platform which offers extensive experience in role definition, gap analysis and candidate matching, skills self-assessment, and interaction between IT management, HR and training providers. SkillsTX is based on the popular SFIA 8 framework, the most mature model available within the industry for describing skills and competencies, but it also supports mapping against other models such as the DDaT framework favoured within the public sector.
As part of the new offering, the Professional Skills Management Framework will offer a dedicated service management front-end, allowing all members to make use of the self-assessment and profile building tools, with more advanced levels for organisations seeking a corporate-wide view of their competency provision and development needs.
Further details will be announced shortly, but if you have any questions in the meantime please contact us using the link below.